News
21 September 2015
Growth in copper consumption may decrease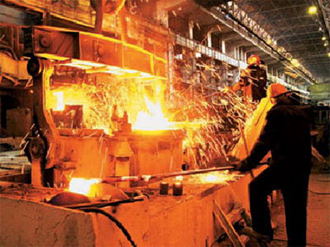 Specialists of Societe Generale submitted a monthly report for consideration. In accordance with the processed data, the global increase in consumption of copper products continues to decline. In 2014, the indicator was 4.5%, in 2015 it could fall to 2.5%. The decline in the growth rate of world copper consumption is due to a slowdown in the PRC and other emerging markets. In 2014, there was an increase in supplies of red metal, which contributed to the expansion of existing mines. In 2015, the increase in production is due to the release of copper from mines only opened. The economic situation in the PRC and other countries has a negative impact on the expansion of new deposits. As a result, the decline in world copper consumption.

Analysts expect copper mining to increase by 4.6% this year. Growth in 2016 is expected at 2.6%. Accordingly, the production of refined copper will increase. In 2015, production decreased by almost 65 thousand tons in the first six months. The observed interruptions in supplies threaten to create production losses at the level of 1.15 million tons per year. At the same time, expansion of copper smelting facilities in China is not ruled out.

Representatives of the Chilean copper industry say about the restoration of the cost of copper only by the end of next year. The Minister of the mining industry of the country noted that the world copper markets will return to the deficit by the end of 2016. According to him, there are no changes in the physical conditions of the copper market. The sharp decline in the cost of primary commodities continues. To date, prices have fallen to a six-year low. Such a rapid fall caused a financial blow primarily for medium-sized industries. The work of such mines is accompanied by a high level of costs. The minister urged the owners of such levels of production to tighten control over spending. The main thing at present is to raise the percentage of survival. As for the cost of copper , the prices at some point will rebound from the created minimums.

According to data provided by the central customs, it is clear that the export of Chilean copper in July fell sharply. The decline in annual terms was almost 24%. The cost of export supplies amounted to 2.398 billion USD. At the same time, the July 2014 price reached 3.171 billion USD. Since the beginning of 2015, export volumes have decreased by 13%. In monetary terms, the figure was USD 19.352 billion versus USD 22.244 billion in the same period last year. The estimated production of Chilean copper in 2015 will be 5.8 million tons.
View all news
Our consultant will save your time!

Alexey
sales department
+38 (093) 727-19-11