News
14 September 2015
The situation with sheet metal continues to worsen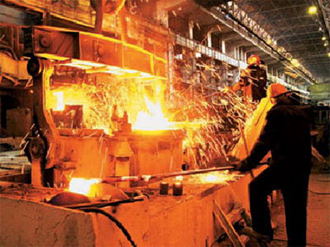 The decline in the global cost of flat products continues. And, it seems, is not going to stop. In many markets quotes fell to an 11−12 year low. However, the current situation does not stop the suppliers. The governments of several countries are trying to restrict the trade in steel goods. For this, defensive duties are used, antidumping investigations begin. However, measures of this kind only stimulate the pressure exerted on the markets, sufficiently competitive.
It is interesting that metallurgical companies are not going to cut production in the current situation. There are several factors explaining this attitude. The first — the low cost of sheet metal for profitability has a moderate impact. The raw materials have fallen in price, the costs have decreased, while reducing the cost of production. Second — the impact of foreign exchange factors. Competitiveness of domestic metallurgists in the global market has grown. Another factor is non-market considerations in support of production in the steel sector. Stopping large enterprises is fraught with loss of jobs. The rule is «the carrot and the stick». Unprofitable production is mitigated through government support. As a result, the cost of hire, installed by manufacturers, is incredibly low. And under the circumstances, metallurgists benefit from maximum capacity utilization to reduce fixed costs.
The demand for hire is quite low. In China, according to Standard & Poor's, GDP growth will reach about 5%. Previously, analysts predicted growth at 6.5%. The government of China and at all assumed 7%. Chinese traders note a sharp discrepancy between supply and demand. Output far exceeds consumption. As for the quotations of the main types of rolled products, in September they fell to new lows. The Asian market is seeing a rapid decline in control. Export volumes from the PRC, Taiwan, Korea and Japan are growing. As a result, the cost of Chinese and Japanese hot-rolled coils is rolling down.
Indian producers are not too happy with the increase in competition. Prices in September fell by 10−15 USD / ton. Earlier, domestic prices were expected to grow. As a result, it is planned to introduce anti-dumping duties on imported hot-rolled coils. The restriction will affect Korea and Japan. Their products fall into India quite simply, given the free trade agreement.
View all news
Our consultant will save your time!

Nicholas
sales department
+38 (050) 369-66-30