News
25 October 2015
Anti-dumping duties are gaining momentum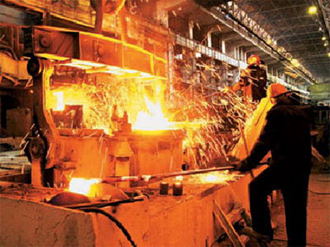 The Colombian Ministry of Commerce, Industry and Tourism has established control over the cost of Chinese wire rod. We are talking about preliminary anti-dumping duties for these products. Their action began on October 1. The period for which duties are introduced is 4 months. The amount of fees is the difference between contractual and reporting value . In fact, the country established the minimum price of wire rod from China. It is assumed that at the beginning of next year the duties will become "final". However, you should wait for the results of the anti-dumping investigation conducted by MINCIT. The main goal is wire rod made of alloyed and carbon steel. The carbon content is less than 0.45%. The diameter of the product does not exceed 14 mm.
The introduction of duties in this case is not a single measure. For a month, restrictive duties on imported Chinese wire rod are used for the third time. Latin American countries have opened the anti-dumping season since September. The beginning was laid by Mexico. In the first days of October, the baton was accepted in Chile. In October, Mexico imposed temporary duties on five types of steel products. Katanka is one of them.
The Latin American Steel Institute Alacero analyzed the situation. Over the eight-month period, the volume of wire rods imported from China to the region reached 741,000 tons. This figure is equivalent to 41% of the supply of high-quality Chinese rolled products. For comparison - in 2012, Colombian import of wire rod accounted for 1% of Chinese supplies. In 2014, the share of Chinese wire rod exceeded 70%. In January-August, China delivered 459,000 tons of rolled metal to Colombia. This indicator is 12% lower compared to the same period last year.

The Eurasian Economic Commission is also considering the extension of the terms of valid duties. Under their influence, steel pipe products from Ukraine fell. Pump-compress, gas-and oil-pipeline, casing hot-deformed products are evaluated. The diameter of general purpose pipes is up to 820 mm.
The renewal of anti-dumping duties was approved on October 6. The initial date of application of measures is 22.06.2011. For casing products, the amount of duties will amount to 18.9% of customs value . For the remaining pipes with a diameter up to 820 mm, the duties will be 19.4-37.8%. Their exact size will depend on the metallurgical supplier.
This measure was introduced until July 5, 2016 inclusive. The announcement of the repeated anti-dumping investigation fell on July 2015. The initiators of the investigation were Seversky, Volga, Sinarsky Pipe Plants and other enterprises.
View all news
Our consultant will save your time!

Alexander
sales department
+38 (063) 073-44-92