News
14 October 2015
On the Day of the Defender of Ukraine 2015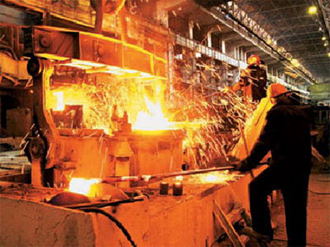 The calendar of the memorable dates of Ukraine was updated. From now on October 14 is considered a holiday. What is the reason? Yes, on this date, falls a great Orthodox holiday, the Protection of the Blessed Virgin. The Holy Protector was always called upon by soldiers, asking for protection and help. Celebration is a century, this is a very special day. It symbolizes liberation from enemies. Once the Cossacks, defending the Fatherland and the faith, asked for the protection of the Mother of God and the Holy Protection. October 14 was the Day of the Ukrainian Cossacks. However, this Orthodox holiday, great and bright, was not a mandatory day off before.
Since 2015, the national date has joined the celebration of the Intercession. Now the inhabitants of the country will not celebrate on February 23, the day abolished by the Presidential Decree in 2014. But the soldiers were always honored at all times. February 23 was originally the birthday of the Red Army. Then the holiday turned into the Day of the Soviet Army and Navy. After the collapse of the Soviet Union, the Day of the Defender of the Fatherland appeared. The names changed, but there were traditions. And on February 23 remained a man's day, the date when congratulations of loyalty and courage, fortitude and courage sound. And Ukraine has not forgotten its heroes. October 14 was the Day of Defender of Ukraine. The country is going through hard times. And today people need a holiday as ever, celebrating the heroism of their soldiers, keeping traditions, glorifying the victories of the Ukrainian people.
October 14 is now a national holiday, a day that unites the inhabitants of Ukraine. It is a symbol of the inviolable connection of many generations of warriors defending the Motherland. This is a call for unity, a desire to fight back any threat.
View all news
Our consultant will save your time!

Nicholas
sales department
+38 (050) 369-66-30