News
7 October 2015
Pipes made of stainless steel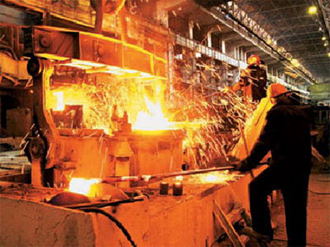 Steel grade AISI304 has high consumer qualities, practical and easy. The alloy refers to austenitic steel. The carbon content in it is 0.07%. As alloying elements, chromium (18-19%), nickel (8-10%), sulfur (0.75%), manganese (2%) are used. Use this steel for the production of pipes. Due to their high strength and decorative properties, they are used in internal, external constructions. Another area of ​​application is the composition of the equipment. When used in structures and devices of stainless elements with a circular cross-section, it is achieved:
- good weldability in different ways;
Good plasticity;
- Corrosion resistance;
- compliance to various types of surface machining.
Pipes made from stainless steel are perfectly suitable for use in an unfavorable environment. They are not afraid of the impact of fresh water. Upon contact with certain acids and under certain conditions, the initial state is maintained.

Pipes made of steel AISI304 are recommended for use in the food industry, household and service industries. They are used in confectionery, bakery, dairy and meat shops. Of these elements, support posts of technological systems are manufactured. In turn, the systems transport milk, juices, syrups, molasses, wine and alcohol. Stainless pipes serve for the manufacture of structural elements of washing tanks, tanks, shelves.
The operating temperature of the valves and pipelines for stainless steel communication systems is from -190 to +500 ° C. The external environment is protected by a thin layer of chromium oxide. With a hard mechanical effect, it can be restored independently.
A wide application of stainless steel pipes is found in the construction sector. They are used in the reconstruction of buildings and to create unique interiors. It is a wonderful material for fences and decorative elements. Products tubular section of the brand AISI304 is easy to install, well resist corrosion and rust. Another plus is a long operational period. A special property of products and structures made of stainless steel is corrosion resistance to an aggressive environment. Due to sanitary indicators and aesthetic properties, they are widely used in construction, design and industry.
View all news
Our consultant will save your time!

Vitaliy
sales department
+38 (095) 209-60-73