News
22 November 2015
KAZ Minerals agreed with "Non Ferrous China"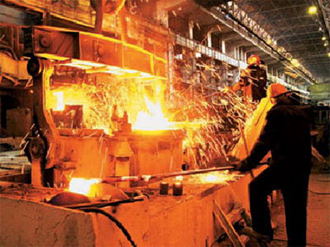 Between the KAZMinerals Group and the NonFerrousChina company an agreement was reached. NFC is the main contractor in the Aktogay project. This company is responsible for building on growth projects. The agreement provides for a postponement of payment for the Aktogay project. Its size is 300 million USD. The specified sum was supposed to pay for the construction work carried out in 2016 and 2017. However, the conditions were revised and changed. According to the new schedule, payment will be made in the first half of 2018. In general, the amount allocated to the company "NonFerrousChina" for the work has not changed. The budget also remained the same, amounting to 2.3 billion USD. Also, the changes did not affect the timing of the commissioning of the Aktogay GOK. At the end of 2015, the production of honey and cathode ore from oxidized ore will begin. In 2017, it is planned to start the production of copper concentrate from sulfide ore. At present Aktogay produces ore that is oxidized. At the end of September, the amount of ore discharged, containing 0.37% of copper, reached 2.13 million tonnes. The process of irrigation of raw materials with acid solution began. The construction of facilities that process oxidized ore continues. The processes involve liquid extraction and electrolysis.
According to Oleg Novachuk, chairman of the board of KAZ Minerals, the delay in payment justifies itself. Deferred until 2018, payment of 300 million USD will provide NFC with additional liquidity. We are talking about the period of construction and putting into operation the designed capacity of Aktogay and Bozshakol. Among other things, the agreement concluded indicates a close relationship between KAZMinerals and NFC. The Chinese side, having signed the agreement, demonstrated its readiness to support the copper projects and their strategic importance.
KAZMinerals continues to adhere to the previously developed work schedule. Over a 9-month period, the company produced 58,000 tons of copper cathode. The collected rate allows to provide the planned volume at the level of 80-85 thousand tons by the end of the year. The production of copper concentrate reached 67,000 tons. The volume of received raw materials amounted to 5.47 million tons. Compared to January-September 2014, growth was 56%. The improvement in indicators was due to raw materials from Aktogay, accounted for in the reporting. The content of copper in the ore reached 1.51%.
In obtaining zinc, KAZMinerals also demonstrates impressive performance. The production of zinc concentrate reached 73,000 tons. According to the schedule, by the end of the year volumes should be 90-95 thousand tons.

View all news
Our consultant will save your time!

Nicholas
sales department
+38 (050) 369-66-30