News
16 November 2015
Problems of the commodity market negatively affect the sector of non-ferrous metals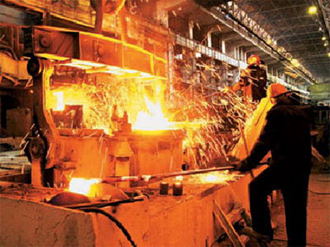 The non-ferrous metals sector is affected by the negative impact of the commodity market. Domestic manufacturers take measures, trying to avoid problems. The development of the industry is constrained by factors, among which there is a shortage of sources of raw materials. The rising cost of raw materials also applies here. The output of Russian manufacturers suggests a change in the structure of suppliers and terms of supply. Sergey Bakhterev, purchasing director of KUZOCM, shared his own vision of the situation. Existing raw market problems for any of the participants is not a secret. In Europe it is customary to use recycling waste as raw material. The sector of specialized and general engineering is involved. In Russia, the raw material is depreciation scrap. Such a component as a basis leads to a market deficit.
If the problem is specified, the producers are concerned about the increase in the cost of the copper group scrap. The jump in prices provoked new production of copper rod, cathode, non-ferrous metals and alloys. As a result, the gap between the cost of pure copper and copper scrap is reduced. In addition, in 2014, the customs duty on copper cathodes was abolished. As a result, the leading manufacturers had to switch to 100% prepayment of supplies.
KUZOTSM intends to introduce a number of measures to minimize the impact of problems of the commodity market. They are also called upon to provide raw materials for their own production. Measures include diversifying the structure of suppliers. Now deliveries are made not only by large, but also by other organizations. Purchased volumes of metallic color shavings increased. The plant acquires it from machine-building plants that process the KUZOTSM blanks. Also, supply is provided through counter supplies. The share of purchases with deferred payment is growing. At the same time, the share of prepayment decreases. In addition, the company makes maximum use of its own waste in the production of products. These measures are applied together with the increase in production and export volumes. Also, new technologies are being introduced.
Over a 9-month period, the company was able to maintain production at the level of 2014. Colored metal, powder and powders were produced in the amount of 14.2 thousand tons. In total sales, copper rolled products accounted for 24.6%, rolled brass 50.7%. Powder and powder belong to a share of 14.6%. The main trend of 2015 is import substitution.
View all news
Our consultant will save your time!

Nicholas
sales department
+38 (050) 369-66-30