News
9 November 2015
Heating systems: which pipes are better?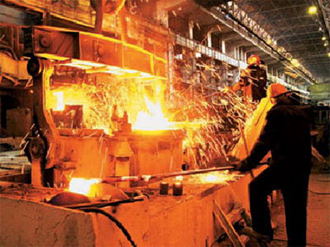 Any heating system must have increased reliability. The failure-free operation of such systems depends to a large extent on the material of the pipes. It, in turn, determines the quality and properties of the pipes. Made of stainless steel or copper , they guarantee good circulation of the coolant. At the same time, such pipes can withstand pressure and temperature drop without damage. For the manufacture of heating systems, a variety of materials and combinations are used.

The history of copper pipes is long enough. Pipelines from this metal began to be used at the beginning of the last century. And now copper pipelines are quite popular in the west. Thin-walled pipes are made of technological stainless steel with alloying elements. They are used in engineering systems of various structures. Heating systems involve the use of hard copper and annealed soft pipes. Decoration of such elements is not required, they look quite aesthetic. The products successfully resist corrosion due to the oxide film. It appears on the surface of the material during the operation of the pipes. The main properties of pipes include high thermal conductivity, airtightness, bactericidal effect. There is also resistance to ultraviolet radiation and a wide temperature range. When using, remember the incompatibility of copper pipes with aluminum appliances and other metals. In heating systems with copper pipes, bimetallic or copper radiators should be installed.

Stainless steel is suitable for the production of electrically welded and seamless pipes. Seamless elements are more corrosion resistant to acid, alkaline and air. On the performance characteristics and appearance, they are pretty close to the products of copper. It features stainless steel pipes with high thermal conductivity, airtightness and throughput. Often they are used in rooms with high humidity and strict hygiene requirements.

What are the preferred pipes for the heating system? If it is a private house, it is better to stop at the copper pipeline. Installation can be carried out at minus temperature. When used, multiple freeze-thawing of the system is allowed. The methods of assembly are different. It can be a soldering, threaded joints, couplings. Stainless steel elements are more often used for multi-apartment buildings. They can connect in various ways. Such pipes are sufficiently compatible with other communications. The stainless steel successfully resists the negative effect of chlorine contained in the coolant.
View all news
Our consultant will save your time!

Artyom
sales department
+7 (905) 270-13-45