News
10 November 2015
Welding Stainless Wire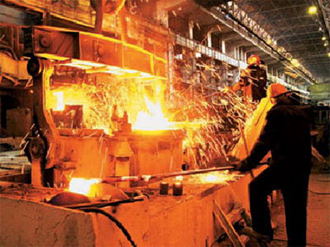 High quality products and precision in the manufacture of stainless steel special wire. It is used for semi-automatic, automatic welding. Also the purpose is to produce electrodes and rod filler. The grade of wire is determined depending on the material of the products and structures being manufactured.
Sandvik Materials Technology produces special steels starting from melting, finishing with finished products. The company owns production in Brazil, America, Sweden. Stainless welding wire meets the most stringent requirements. Control of impurities helps to avoid hot cracking. The surface of the wire is clean and smooth, no defects. Due to its chemical properties, the wire is used:
· For semi-automatic welding of MIG;
· For arc plasma welding of PAW;
· With argon-arc TIG welding;
• In arc welding under SAW flux (used for materials containing a moderate amount of silicon).

In the chromium-nickel wire produced from steel AISI 904L, AISI 308LSi low carbon content. Characterizes the wire resistance to corrosion, corrosion resistance of intercrystalline. AISI 308LSi wire is designed for welding stainless (unstabilized and stabilized) chromium- nickel heat- resistant steels. The brand is designed for use at temperatures up to 350 ° C. Cryogenic use is also possible. The temperature can reach -269 ° C depending on the welding process. High quality of the seam is provided by the silicon content. However, its presence excludes the submerged arc welding method. The material is used for the production of containers, boilers, pipelines, other equipment. He found wide application in the food, oil, energy, machine building sector.

Delivery, transportation of products with a diameter of 1-2 mm is carried out in bays. Their weight reaches 15 kg. When transporting rods 1000 mm long, 1.6-3.2 mm in diameter, 5 kg in weight, packaging is used.

Stainless chromium-nickel steel AISI 904L is alloyed with copper and molybdenum . It is distinguished by a high resistance to aggressive environments. In particular, the material is well resistant to warm sea water. The thickness of steel reaches 1.2-1.6-2 mm. Deliveries are made in coils, the weight of which reaches 15 kg. The material contains a significant proportion of nickel . Its presence allows the material to resist cracking. The presence of copper provides resistance to phosphoric, sulfuric and other acids.
View all news
Our consultant will save your time!

Nicholas
sales department
+38 (050) 369-66-30