News
4 November 2015
VSMPO-Avisma produced a new part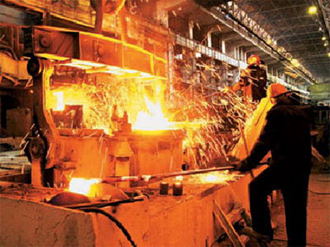 The Russian corporation VSMPO-Avisma has created a new detail. It will be applied in a pilot sample of the fuel tank in the service module. The module is designed to support the spacecraft Orion. Airbus Defense and Space produces tanks for an American ship. They are supplied without inner filling. These components are not needed for testing. The prototype requires only the shell of the tank. The test liquid is used as filling. The main purpose of the tests is to test for strength. It should be ensured that the structural components can withstand high loads. The start period is considered a particularly difficult moment. Titanium alloys are very promising , given their lightness and strength. VSMPO-Avisma manufactures stamping of hemispheres for the fuel tank. Manufacturers hope that this detail will adequately pass the test.
The construction of the Orion will be carried out at the Lockheed Martin plant. The construction site for the service module will be Bremen in Germany. Its tasks include the management of power plants. It also provides control over the onboard temperature and engine performance. The service module is designed to supply the crew and crew with oxygen and water during the flight.
The serial order will open up new prospects for the Russian corporation. If it is received, the contractual terms for the delivery of the series will be developed. Representatives of the company's press service specified that VSMPO-Avisma produces titanium high-tech semi- finished products. The customers of the products are representatives of the Russian and world aerospace sector.
Another consumer of titanium products VSMPO-Avisma - India. Representatives of the Russian corporation held talks with the leaders of the Indian shipbuilding industry. As a result of the meetings, requests were made from constant and new consumers for titanium goods.
In general, in the nine-month period, the production of untreated titanium in Russia decreased by 2.8%. Production of semi-finished products from titanium - profiles, wires, rods - increased by 0.6%. Such data was provided by the Federal State Statistics Service. The September production of untreated titanium in 2015 increased by 1.7% compared with 2014. The production of titanium semi- finished products for the same period decreased by 12.2%. Relative to August 2015, the output of titanium semi- finished products fell by 14.6%. The production of untreated titanium decreased by 3%.
View all news
Our consultant will save your time!

Nicholas
sales department
+38 (050) 369-66-30