News
23 December 2015
Indian Rare Earths will supply Japan with rare earth metals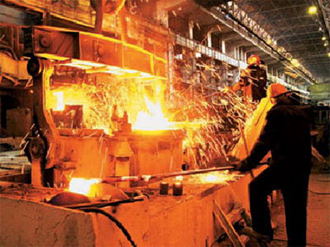 Indian and Japanese companies have entered into a mutually beneficial agreement on the supply of rare earth chloride. It's about Toyota Tsusho and Indian Rare Earths. The duration of the agreement is two years. The Japanese concern uses REM chloride as a raw material for the production of pure rare- earth elements.
The subsidiary company ToyotaTsusho, ToyotsuRareEarthsIndia, was established in 2009. Its main goal is the extraction of raw materials containing rare- earth metals . The same company is engaged in their processing, reducing the dependence of Japanese producers on Chinese supplies. In 2010, India and Japan established and signed a declaration. It stipulated the development of the production of rare-earth metals . In 2012, the two countries signed a bilateral memorandum. Since 2012, negotiations were held with Indian authorities and Indian Rare Earths. The latter produces a mixed REM from monazite. The Indian authorities had to give "good" for the supply of this raw material.
The signed agreement regulates deliveries from January 2016. In accordance with the agreement, IRE will be shipping the REM chloride for ToyotsuRareEarthsIndia. The Japanese company, starting from February 2016, will produce 4000 tons of REM oxides / year from the supplied volume of raw materials. The final product will be sent to Japan, the USA, Europe and other countries. The press release of the Japanese company refers to the development of new technologies. They are carried out by a number of companies, hoping to obtain a process that does not require the application of the REM. However, neodymium consumption continues to grow. This element is used in the manufacture of magnets.
Russia is also concerned about the development of rare- earth metals . The program aimed at expanding the industry of rare earth elements is being implemented since 2013. The first stage of its implementation involves the creation up to 2016 of the scientific and technical base of the industry. After that, until 2020, industrial production will be created. The initial stage also includes technology development. They are aimed at the production of REM and the production of products with their application. The implementation of this task already required an investment of 4.6 billion rubles. And this is only budgetary funds. In addition to these, extra-budgetary funding with a similar volume is attracted. The subprograms will be responsible for developing the full technological cycle. It will start with the extraction of raw materials, and end with the production of the final product.
View all news
Our consultant will save your time!

Alexander
sales department
+38 (063) 073-44-92