News
21 December 2015
Happy Power 2015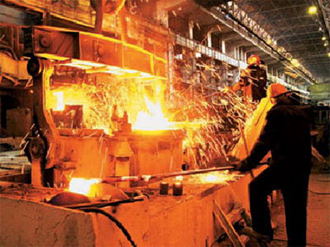 Each profession has its own day - the period when it was born. And in every industry there is a date when its representatives mark their own professional holiday. December 22, residents of Russia and Ukraine celebrate power engineers. What is this profession? It is unlikely that there will be a person who can not answer such a question. And there are hardly people who do not understand the importance of this profession. In today's society, the importance of the energy industry is beyond doubt. All other industrial sectors are associated with it. And there is nothing to be surprised at. In the current world, candles and divorced bonfires are no longer preferred, in our houses it is warm and light thanks to electricity. Every day we take advantage of the work of power engineers. We watch TVs, work on computers, we get to service by electric transport. No electricity, no life. Or, at least, the comfort that has long since become familiar. Energy, meeting our needs, diligently extract from natural sources much needed by all the energy.
Traditionally, the Day of Power Engineering has been celebrated since 1966. This date did not just appear. It was timed to approve the electrification plan for the whole of Russia, December 22 , 1920 . The decree was that the government should be fully equipped with electricity. After some time, the legislation underwent changes that affected the day of celebration. And to this day there are businesses that celebrate their holiday on the third Sunday of the first winter month.
For so many decades of tradition have not changed. All the same they reward the foremost workers with certificates of honor. All also present awards and gifts. All the same professionals of their business gather at a festive table with colleagues, relatives and friends. This holiday is deserved by people of this profession as no one else. This profession of people is brave and persistent. Work that brings light and warmth to everyone without exception, can be very dangerous and very difficult. Sometimes power engineers have to work in extremely difficult conditions, often at the risk of their own health. Today we congratulate all the power engineers and wish them courage and patience, fortitude and courage.
View all news
Our consultant will save your time!

Vitaliy
sales department
+38 (095) 209-60-73