News
13 December 2015
Tominsky GOK plans to deal not with copper ore alone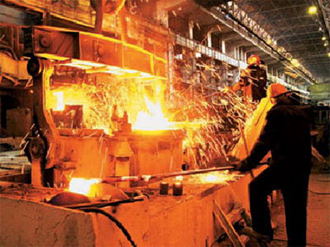 Maxim Shibrik, vice-president of the Russian Copper Company, reported on plans for the Tomino GOK. According to him, the plant's activities will not be limited to one hydrometallurgical processing of copper raw materials. The license for the development of the Tominsky deposit involves working with oxidized ores. They are processed exclusively hydrometallurgical methods. However, to date, work in this direction is not carried out. While the specialists of GOK are focused on research and studies in this issue. The draft of the first stage of hydrometallurgy is not considered at all. Only issues relating to the processing of sulphide ores are specified. The proposed method of processing is classical flotation.
In calculation, the management of the MMC takes stakeholders' opinion on hydrometallurgy. At the same time, additional studies are carried out, taking into account the concern shown. The degree of safety and efficiency of oxidized ore mining will also be assessed. In case of negative results, the removal from the balance of their stocks will be considered.
According to M. Shibrik, the metallurgy and mining processes of the industry are completely different. And both from the standpoint of technology and the economy. And the analogy here is unacceptable. Metallurgy is cleaning and melting. Mountain mining has an entirely different effect on the environment. Despite the scale, it is quite easy to deal with dust and contagion of the landscape. In the open-cast mines one or several watering machines are expected. They apply a lime solution to the ground, nailing dust. Enterprises of the concentrator also cope with dust "with a bang." In the premises there are qualitative cleaning systems, everything is closed hermetically. And this is a technological need. A lot of electrical equipment is installed in the premises of the GOK. Dust, deposited on the contacts of technology, is able to disable it. Accordingly, the company will incur considerable damage. Therefore, a constant purification of air is provided. With exhausts, it, devoid of impurities or dust, is thrown into the atmosphere.
In early November, the Federal Service for Supervision of Nature Management positively assessed the activities of the RMK. The project documentation of GOK "Tominsky" was considered. In conclusion, the compliance of the project documentation with environmental requirements is indicated. They were established by Russian legislation on environmental protection.
View all news
Our consultant will save your time!

Alexander
sales department
+38 (063) 073-44-92