News
17 December 2015
In India, the next anti-dumping investigation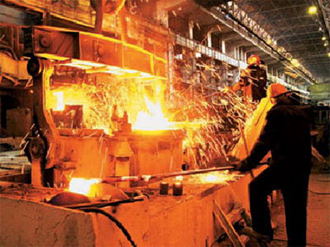 India's Directorate-General for Market Protection began another investigation. It concerns the import of heavy-gauge steel . A petition for the investigation was filed in late October by local producers. The application was signed by SAIL, JSW Steel, Jindal Steel & Power Limited, Essar Steel. The object of the forthcoming investigation is sheet products. It is made of alloy or carbon steel . The thickness of the product is up to 150 mm, width is not less than 600 mm. The investigation will bypass the stainless steel , hardened and tempered steel. Also, silicon electrotechnical, clad steel and material for the production of oil and gas and pressure pipes are excluded.
Metallurgical companies that submitted the petition provided data on import volumes. In accordance with them in 2012-2013, from April to March, the import reached 601.7 thousand tons. After that, volumes fell to the level of 323.7 thousand tons. However, in 2014-2015 the figures increased to almost 600,000 tons. Presumably in the 2015-2016 fiscal year, volumes will increase to 708.8 thousand tons. The main suppliers of products are China, Indonesia, Russia, Korea, Ukraine and Japan. In this financial year, the market share of the imported goods may reach 14%. At the same time in 2013-2014, the indicator reached a mark of 6%.
The quantity of steel plate produced in the country is gradually decreasing in recent years. If in 2012-2013 the level reached 4.65 million tons, then in 2014-2015 the figure decreased to 4.30 million tons. In this fiscal year, production will remain at the level of last year. Consumption of products increases. In 2012-2013, it reached 5.26 million tons. In 2015-2016, the figure is expected to be 5.40 million tons. Indian metallurgists claim that the production capacity now exceeds 111.5 million tons per year. Thus, the average load has changed to below 40%. At the present cost, steel production has become unprofitable for India's producers.
The Directorate-General considered the arguments presented. A conclusion has been drawn about the existing or threatening damage to local steelmakers from imported steel. The investigation initiated may lead to the introduction of protective duties. The term of the restrictive measure will be four years. Earlier, Indian metallurgists talked about raising the level of protection of the country's market.
View all news
Our consultant will save your time!

Nicholas
sales department
+38 (050) 369-66-30