News
20 December 2015
VSMPO-Avisma will work with the Research Institute of Steel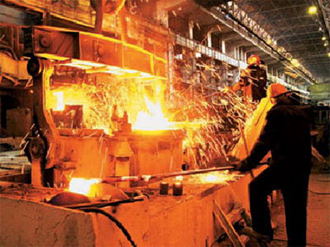 NII Steel and VSMPO-Avisma Corporation held a joint meeting. The main issue under consideration is teamwork in the use of titanium alloys. The discussion concerned alloys of VST2 (VST2B). From the side of the SRI, experts and leading specialists attended. From Avisma - Yuri Zabolotny, deputy director for business development of special purpose products. The functions of the chairman of the meeting were laid on Dmitry Kupryunin, the executive director of the institute.
The possibility of introducing new titanium alloys into individual armored protection was considered. Also, the use of alloys in units and parts of armored (tracked, wheeled) and automotive equipment was discussed. As a result of the negotiations, a decision was made on the need for research. They are necessary for revealing the possibility of using a titanium alloy for each discussed direction. After the end of the first phase, subject to positive results, a new program will be developed. It will include tests designed to compare the properties of products. The material of their manufacture will be alloy VST2 (VST2B) and analog products.
The alloy of titanium VST2 was developed for 5 years. In the work on it, specialists from VSMPO-Avisma took part. In the ballistic tests, the workers of the steel research institute contributed. The alloy is intended for use in armor and structural materials. Compared with steel, its undeniable advantages are obvious. When considered from the point of view of application in the military-industrial sector, a number of improved properties were noted. Improved ballistic characteristics with reduced total weight. Accordingly, the final cost of the products is reduced.
We must assume that the new alloy is not the last development of VSMPO-Avisma. In 2016, the Russian titanium company plans to continue the development and modernization of production. In this connection, the volume of investments will be kept within the limits of 8-10 billion RUB. Mikhail Voevodin, the general director of the corporation, fully understands the complexity of the task. The Corporation extensively uses foreign equipment in its work. In domestic technology, there are also imported components. Accordingly, the cost of technology depends on exchange rates. However, the company's specialists expect to keep the investment program at a constant annual level.
View all news
Our consultant will save your time!

Nicholas
sales department
+38 (050) 369-66-30