News
8 December 2015
VSMPO-Avisma plans to keep investments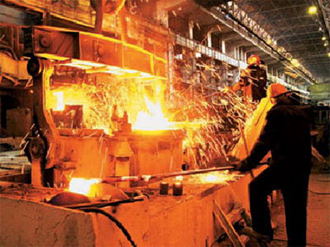 Mikhail Voevodin, general director of VSMPO-Avisma Corporation counts on preserving the volume of investments. In 2016 for the modernization and development of production are planned investments of 8-10 billion RUB. To date, it is difficult to calculate the level of investment. The corporation uses foreign equipment in its work. Domestic equipment includes a considerable share of imported component parts. The cost of both depends on the exchange rate of exchange. However, the corporation plans to increase the volume of its products. It is expected that by 2020 the growth will be 40%. In 2015 Avisma's portfolio of orders is 28.8 thousand tons of titanium .
Not so long ago, representatives of the corporation participated in the Russian exhibition "Metal-Expo". During the exhibition days, many meetings took place. On them the corporate managers communicated with foreign and domestic customers of titanium products. Existing contracts were considered. The possibility of concluding new agreements was evaluated. Another exhibition, held in the Netherlands, also did not do without VSMPO-Avisma. The direction of the forum in Maastricht was the possibility of using metals in a corrosive environment. Stainless Steel World for titanium producers is an event profile. From the side of VSMPO-Avisma the stand was issued. It housed photographs of the Corporation. In the same place, videos were shown on the screen. They considered the production chain for the production of titanium .
Also, the prospects of cooperation in 2016 were discussed at the exhibition. Representatives of Avisma established new contacts. The possibility of the corporation's participation in the implementation of industrial projects was also considered. VSMPO-Avisma experts believe that the exhibition for the corporation was quite successful. In 2015, 250 exhibitors took part in the Stainless Steel World. The exhibition managed to interest more than 5 thousand visitors and specialists.
As for the titanium industry in Russia, the production of untreated titanium in the 10-month period fell by 2.3%. The production of titanium semi- finished products (profile, bar, wire) in January-October 2015 fell by 0.1%. In October, the production of untreated titanium fell by 1.2% compared to October 2014. The production of semi-finished products decreased by 6.5%. Such data were provided by the Federal Service of State Statistics of Russia.
View all news
Our consultant will save your time!

Nicholas
sales department
+38 (050) 369-66-30