News
26 January 2016
Will China be given the status of a country with a market economy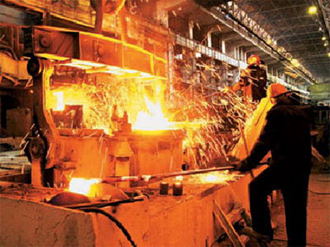 The Indian group "Tata Steel" had to cut back 1050 workers. Dismissals took place in British enterprises. After this event, representatives of the European association Eurofer spoke very impulsively about the situation. In their statement, European countries are invited not to recognize the PRC as a country with a market economy. At the same time, there is a definite clause of the agreement signed upon China's accession to the WTO. In accordance with the documents from 2001, from 01.12.2016 the PRC will receive this status.
Axel Eggert, general director of Eurofer, declares the inadmissibility of granting the PRC market status. Otherwise, the European steel industry may lose about 330,000 jobs. After December 2016, the situation will deteriorate significantly. Europe can not at the proper level provide protection of the market from the goods of the PRC. If China receives the status of a country with a market economy, there will be complications with duties. Against Chinese manufacturers, installing them will become much more difficult.
Since 2008, the European metallurgical sector has about 85,000 lost jobs. From the initial number it is more than 20%. According to the data provided by Eurofer, China has increased its supplies even more in the last year and a half. In the EU, their volume has doubled. If the trend continues, the industry may completely lose its competitiveness. European producers will not be able to stay afloat even taking into account the premium niches. But there the competition of Chinese goods is minimal. These niches can not support metallurgical large-scale production.
However, Eurofer's position is not maintained by all experts. Another position is that not one Chinese import created problems. At most, the difficulties in the steel sector are due to the high costs of companies. In particular, it is about electricity. Its value in the EU exceeds prices in the PRC, USA or CIS. It is also worth considering the cost of gas. And consumers in many respects are satisfied with foreign deliveries. From abroad now comes fairly inexpensive rental. By the way, the share of China's products in the European market at the moment is no more than 5-6%. According to the Ministry of Commerce, the PRC is not their fault in the problems of the metallurgical sector. All the fault is the decline in the global economy.
Eurofer, wishing to receive widespread support, speaks of the danger of Chinese imports not for some metallurgists. Representatives of the association say about the loss of jobs in 25 industrial sectors. After 01.12.2016 their number will be about 3.5 million seats.
View all news
Our consultant will save your time!

Vitaliy
sales department
+38 (095) 209-60-73