News
17 January 2016
At the Cerro Colorado mine, an indefinite strike began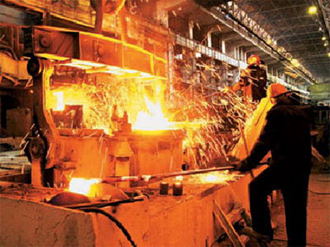 Few people are willing to work on naked enthusiasm. That's the workers of BHP Billiton started a strike, which can not see the end. It's about the copper mine of Cerro Colorado. It is located in the northern region of Chile. As for the motive for protest, they became problems with raising their salaries. Negotiations never yielded positive results.
Trade union leaders issued a strike warning to the management of the company. It was said about the intention of the staff to strike, until the salary proposal is improved. On the part of the company, it was proposed to raise the payment by 1% of this salary. This proposal was rejected by the representatives of the trade union. Negatively, 73% of the committee members reacted to it in the voting process. And the indignation of the participants caused not only the proposed increase of 1%. Discontent was expressed about the proposed changes in the activities of employees.
The union represents about 700 workers at Cerro Colorado. As a result, the morning shift stopped working, following the order. Access to the mine was blocked. The road to the mine was blocked by the trade union leaders. Representatives of the company BHP Billiton note that the strike is in accordance with the labor law of Chile. However, the influence of the strike on the operation is also discussed. The State Commission of Cochilco Copper published its own data. Over a 9-month period, Cerro Colorado received 55,600 tons of copper .
BHP Billiton owns the quarry of the Cerro Colorado copper mine. It is located in the Atacama Desert. The mine produces cathode copper and is one of its largest sources. Production processes at the mine were launched in 1994. Global expansion occurred twice - in 1995 and 1998. After the changes, the level of production was raised by 100,000 tons / year. However, at present, the production of low grades of metal reaches 106,000 tons per year.
Meanwhile, the Peruvian government expects an increase in copper production in 2016. The increase should be 65.5%. The production growth is planned taking into account the operation of the Las Bambas mine, which will start in February. Finally, an agreement was reached with the leaders of the protesting public associations. In 2016, the company plans to produce 250-300 thousand tons of copper in raw materials. Thus, the country's share in the supply of copper ore to the world market will increase.
View all news
Our consultant will save your time!

Alexander
sales department
+38 (063) 073-44-92