News
12 January 2016
Rio Tinto will continue to expand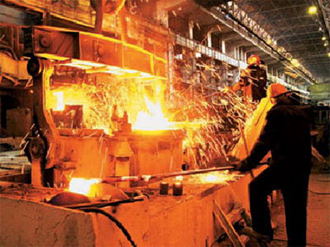 In December 2015, the Australian-British corporation Rio Tinto planned to expand copper production. It's about the Mongolian mine Oy Tolgoi. It produces and enriches copper raw materials. The agreements were signed with the Mongolian government at the end of December. This was reported by the Financial Times. According to his data, the corporation intends to attract a syndicated loan. Its volume is 4 billion USD.
Production processes at the mine Rio Tinto Corporation began in 2013. Copper ore was mined and copper concentrate was extracted. Until now, the project for the planned production capacity has not been released. Over a 9-month period, the volume of copper concentrate produced was 48,000 tons. The company's slowness in the development of the project is understandable, given the overabundance of copper in the global market. Accordingly, its cost also decreases. Many leading manufacturers have revised the volume of investments in copper projects. For example, the Chilean corporation Codelco. She is going to revise the 5-year investment plan in the direction of decreasing. The decrease will be 4 billion USD. This solution is similar to the solutions of other leading manufacturers.
As for the extraction of iron ore, Rio Tinto stands firmly in its positions. The corporation does not plan to abandon further development of production. And the low cost of raw materials is not an influential factor in this matter. Even the price below 40 USD / ton will not force Rio Tinto to reconsider the expansion of low-cost production. This is the answer that representatives of the company give to calls for a reduction in ore production.
According to the representatives of the corporation, the competition in the global market has not gone anywhere. This is reminiscent of the agreement between the PRC and Brazil. Also taken into account and the proposed increase in the volume of products from the operations of non-Australian companies. If Rio Tinto stops the expansion, West Australian producers and the whole of Australia as a whole will suffer losses. Competitors will happily occupy the vacant niche of the market, if even half of that chance is presented.
According to UBS estimates, the production costs of BHP and Rio Tinto for Vale are 35 USD / tonne. Chinese supplies are valued at 29 USD / ton. For Fortescue, production costs reach 36 USD / ton.
View all news
Our consultant will save your time!

Nicholas
sales department
+38 (050) 369-66-30