News
10 January 2016
The departed year 2015 was hard for Russian long products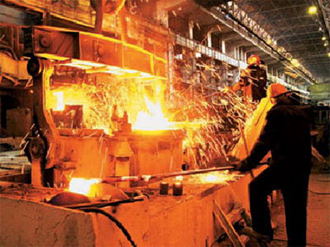 Holidays, for the time stopped the activity of the Russian market, came by the way. In any case, for the long products sector. December last year, and for metallurgists, and for distributors was not easy. The cost of production in the spot market declined throughout the month. At the same time, the cost of reinforcement fell by 7-7.5%. The prices for shaped rolling of average, small sizes have decreased. The average decline reached 3.5-4.5%. Apparently, manufacturers will also have to make concessions. The current situation in foreign markets is also not encouraging and does not inspire optimism. The holidays have organized a certain dead zone. During the lull, the cost temporarily remains at the same level, creating the illusion of stability. But January, it seems, will bring all the same problems.
The Russian armature market expects certain risks, since there is an oversupply of supply. By December, it reached the boundary level. For long products, December will not be the final month of falling prices in the domestic market. In contrast to the Chinese sheet metal rolled section in the price did not grow.
In general, December has become a difficult period for the entire world economy. The cost of oil fell to just above USD 35 / bbl. Since 2004 this is the lowest mark. The cost of one ton of iron ore fell to about the same level. For her, this is the most insignificant level since 2005. As for steel, the situation has somewhat improved in this sector. In December 2015, the average quotes remained at least at the same level as in November. In 2014, this stability, albeit relative, is observed for the first time. However, whether stability will be replaced by growth is a big question.
In December, the most significant event was the stoppage of the decline in quotations for Chinese steel products. Apparently, the Chinese government has been imbued with a slowdown in economic growth. The continuing decline in the industrial sector forces us to take measures that stimulate demand. Another highlight of December is the level of anti-dumping investigations. This month, perhaps, has become a record holder in terms of the number of both suits and their reviews.
The US economy at the end of 2015 demonstrated the seriousness of the situation. In November, steel output in the country fell by 15.6% compared to the same period last year. The volume of imports fell by 23%, based on the licenses issued.
View all news
Our consultant will save your time!

Nicholas
sales department
+38 (050) 369-66-30