News
27 January 2016
In Thailand, investigations began on imports of hot-rolled products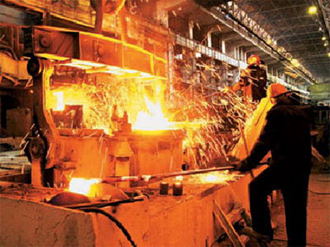 According to the Ministry of Commerce of Thailand, new investigations have begun regarding the import of hot-rolled products. Suppliers are Brazil, Turkey and Iran. The real claim was filed by the local company Sahaviriya Plate Mill. According to her, the accused suppliers are not to blame for one dumping in the domestic Thai market. It is also about illegal state subsidies. The investigation is conducted with regard to hot-rolled products. Its thickness is 0.9-100 mm. The width is 100-3200 mm.
Iron & Steel Institute of Thailand provided its own data. In 2014, the imported volumes of hot-rolled thin-metal products amounted to 4.2 million tons. At the same time volumes of Thai production reached 2.6 million tons. Steel plates were supplied to the country in the amount of 260,000 tons. Sahaviriya Plate Mill was the only national producer. The output it produced reached a mark of 240,000 tons. In 2015, local steelmakers worsened their own results. The leading Thai steelmaking corporation Sahaviriya Steel in October reported a default.
Now the Thai hot-rolled products market is seeing a number of import restrictions. In 2011-2015, Thailand introduced anti-dumping duties. They affected imported hot-rolled coils. Suppliers were representatives of 17 countries. Among them are the companies of the PRC, Russia, Japan, Ukraine, Korea. The amount of duties reached 128.11%. Among other things, protective duties on carbon steel rolled products are currently in operation. They reach 21.52%. Hot-rolled alloyed rolled products are also taxed. The size is about 42.95%. True, the validity period for these products ends in late February. At the same time, Iranian suppliers are not subject to restrictions. Representatives of Brazil and Turkey are limited in part. Earlier, the share of supplies of these countries was a small percentage. However, in 2014 there was a noticeable growth. Apparently, it was the starting point for filing a claim from Sahaviriya Steel.
The Brazilian authorities, in turn, are launching an anti-dumping investigation into the Turkish import of fittings. The initiators were local companies ArcelorMittal and Gerdau. Their representatives said that Turkish products were supplied at a lower cost . Thus, damage was inflicted on the metallurgists of Brazil. The investigation will consider the period from 07.2014 to 06.2015.
View all news
Our consultant will save your time!

Nicholas
sales department
+38 (050) 369-66-30