News
4 February 2016
ArcelorMittal will temporarily close the plant "Sestao"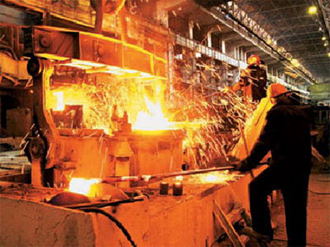 ArcelorMittal Corporation is closing the Sestao metallurgical plant in Spain. According to the representatives of the corporation, the stop will be temporary. Presumably, it will begin in February 2016. Employees of the company are scheduled to leave on vacation until December. At the same time, partial preservation of their monetary content is envisaged. According to representatives of ArcelorMittal, the company's stop is being held in connection with the situation. The unfavorable market conditions observed in the European steel market are taken into account.
The company "Sestao" is a part of 12 Spanish plants owned by ArcelorMittal. World Steel Association reported that in 2015, Spanish enterprises have produced 14.88 million tons of steel. This indicator relative to 2014 is higher by 4.4%. Almost 50% of this volume was produced by ArcelorMittal plants. "Sestao" is able to produce about 1.8 million tons of products annually. Their number of hot rolled coils is 600,000 tons etched. In 2015, the production volume was about 1.5 million tons of products. Feature of the plant in the process of steel smelting. It is produced in electric ovens. Due to this, production can be stopped in a short time without effort. It can also be launched again if the market conditions improve.
Previously, the corporation had already used this enterprise as a "maneuvering" capacity. The previous stop was in November 2011. Work processes were resumed in 2012, in March. Apparently, the same procedure is currently envisaged. Metallurgical corporations of Europe commented on the event. They say urgent measures are needed to limit imports from China. The competition of Chinese cheap products is hurting the national industry. It is not excluded that in the future, new businesses will be closed. Such stops are fraught with loss of jobs.
In addition, ArcelorMittal plans to build a metallurgical plant in Bellary. Its annual production capacity is 6 million tons. The cost of the new enterprise will be about 6.5 billion USD. But, perhaps, instead of the plant, the corporation will build a solar power plant. Its capacity can reach 600 MW. The reason for the change in the rate is that the corporation could not get close to the deposits of ore. At one time, the Supreme Court of India did not allow the corporation to acquire an additional site under the GOK.
View all news
Our consultant will save your time!

Nicholas
sales department
+38 (050) 369-66-30