News
7 February 2016
Activities of the American and European Division of TMK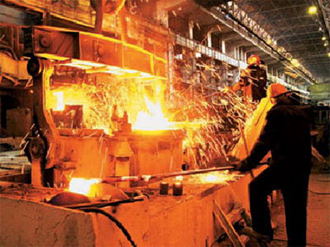 Baker Hughes provided data on reducing the number of drilling rigs in the US. In the fourth quarter of last year, their number fell by 14% relative to the III quarter. In total, there are 698 units in operation. Many projects aimed at the extraction of gas and oil were suspended. This is not surprising, given the decline in world oil prices. Also, the US pipe market notes the impact of incoming imported products.

In the fourth quarter the shipments of the American division fell by 7.7%. The indicators were 107,000 tons. The volume of shipped seamless pipes increased by 6.9%. The result reached a level of 77,000 tons. The volume of shipped OCTG decreased, relative to the third quarter the decrease was 3.2%. The result was 84000 tons. The volume of delivered welded pipes fell by 31.8% to the level of 30,000 tons. By results of 2015 shipped volumes of production decreased by 53.6%. The indicators were 575,000 tons. The volume of deliveries of seamless pipes fell by 36.1% compared to 2014. The results reached 359,000 tons. The OCTG also dropped to 428,000 tons. The indicators decreased by 53.1%. The number of shipped welded pipes was 216,000 tons. Compared to 2014, the results decreased by 68.1%.

In the fourth quarter the pipe market in Europe experienced many difficulties. However, as in the rest of the year 2015. The consumption of pipe products remained low. At the same time, the warehouse stocks were large enough. In addition, there was an increase in competition with non-EU countries . Supplies from Ukraine and Belarus had a negative impact on the cost of production. A difficult situation has developed with regard to the loading of production capacities. In some cases, we had to either cut jobs or stop production.
At the same time the European Division in the IV quarter was able to increase the volume of shipment by 2.2%. The result for the supply of seamless pipes reached 39000 tons. In general, in 2015 the European Division increased the supply of seamless products by 4.3%. Their volume was 161,000 tons.
Experts believe that in 2016 demand in the US for oil and gas pipes will remain weak. This assumption is based on low volumes of drilling. High volumes of stocks are also taken into account. Plus, there will not be any import supplies with low cost of production. It is unlikely that the American pipe sector will be able to recover until the end of 2016.
View all news
Our consultant will save your time!

Nicholas
sales department
+38 (050) 369-66-30