News
15 February 2016
The European Commission launches new anti-dumping investigations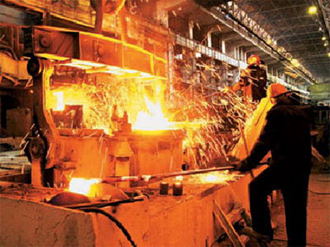 The European Commission initiated new anti-dumping investigations. Three fresh proceedings will affect Chinese imports. We consider the supply of seamless pipes, steel plates, hot rolled coils. The European Commission is ready to determine the necessary protective measures. European industry has long suffered from the negative consequences of unfair trade. At the same time, some of the measures are preventive. This is true for hot-rolled products. They should be perceived as a response to the possibility of causing damage. Interestingly, there are certain rules for filing lawsuits. Earlier, for the adoption of anti-dumping measures, evidence of real harm was required. However, in this case there are weighty facts. They confirm the validity of the complaint of European metallurgists. So, with regard to Chinese hot-rolled steel, a legal procedure can be appointed.
Association Eurofer published its own data. For the 11-month period of 2015, the Chinese supply of steel rolled products reached 5.76 million tons. And this is not taking into account the import of pipe products. These results exceed the indications of 2014 by 43%. The volume of exported Chinese hot-rolled coils reached 1.41 million tons. The export of hot-rolled steel was 1.28 million tons.
Cecilia Malmström, Commissioner of the European Commission, announced the upcoming modernization of the means of trade protection. Changes should improve the effectiveness of compensatory, anti-dumping, protective duties. At this stage, consultations are held with representatives of the EU countries. As S. Malmström believes, the decision will be approved quickly enough. Before, Eurofer already proposed to simplify the process of conducting anti-dumping investigations. In accordance with these rules, the decision on provisional fees is taken after nine months. On the final anti-dumping duties - after six months. Today, the EU has 37 restrictions. Another 9 cases regarding imported steel products are under investigation.
According to Reuters, the European Commission has already determined the amount of the preliminary fees for China and Russia. They will affect the supply of cold rolled products. Russian producers will pay duty at 26%. Chinese companies will be charged duties of 16%. The decree will begin on February 14, 2016 . Their final level is expected to be set August 12.
View all news
Our consultant will save your time!

Nicholas
sales department
+38 (050) 369-66-30