News
2 February 2016
KAZ Minerals Group Announces Results of 2015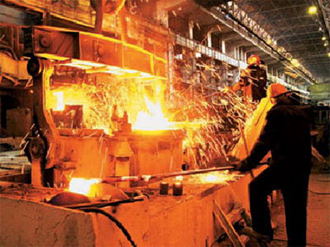 Last year for the group KAZ Minerals was quite successful. The company's results corresponded to the planned indicators for cathode copper and related products. Volumes of copper cathode production reached 81.1 thousand tons. According to the established plans, the indicator falls in the range of 80-85 thousand tons. Basic production of copper concentrate reached the level of 89.4 thousand tons. The annual volume of cathode copper produced also includes products from the Aktogay oxidized ore. Its share is 0.4 thousand tons.
During this period, the group produced 14.5 million tons of raw materials. Of the total mass of 70% - over 10 million tonnes - are related to growth projects. At Bozshakol, 7 million tons of ore were mined. The Aktogay mine brought 3 million tons of oxidized raw materials to KAZ Minerals. On average, copper content in raw materials reached 1.10%. At the same time, extraction at Aktogay and Bozshakol is taken into account. Here, the content of copper in raw materials was 0.37% and 0.69%, respectively.
Over the past year, the company produced 34.6 thousand ounces of gold bullion. This indicator corresponds to the annual plan, indicating a range of 34-38 thousand ounces. Concentrate of zinc was produced 94.3 thousand tons. The result practically reached the upper limit of the planned range of 90-95 thousand tons. The volume of the obtained granulated silver was 3.14 million ounces. This result exceeded the planned indicators. This growth was possible due to the high content of metal in the ore. Also it is necessary to take into account the processing of the collected raw materials in the unfinished production.
In early December of last year, KAZ Minerals initiated the production of Aktogay cathode copper . At the end of 2015, its production capacity reached 0.4 thousand tons. It is assumed that in the first half of the year 2016 the complex will reach the planned capacity. It is 15 thousand tons of cathode copper annually. The extraction and processing of oxidized raw materials will be carried out within 11 years. Also, in accordance with the project, the construction of enrichment facilities continues. The factory's activities will be directed to the processing of sulphide raw materials. According to the schedule, the first portion of copper sulphide concentrate is scheduled for 2017.
In December last year, start-up and commissioning work began on Bozshakol. New equipment is being tested at the GOK. The production of copper concentrate will start soon. The gold and silver contained in the Bozshakol ore will be sold and sold as an accompanying product.
View all news
Our consultant will save your time!

Nicholas
sales department
+38 (050) 369-66-30