News
15 February 2016
Indian metallurgists are waiting for protection from the government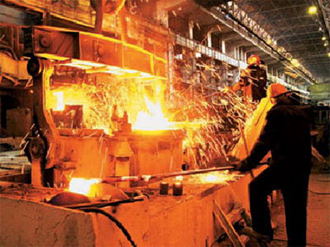 Manufacturers of India's stainless products are waiting for the government to take protective action. They are asking to improve customs measures protecting the country's domestic market. Metallurgists hope for an increase in import duties. They must affect stainless steel , increasing from 7.5% to 15%. Also, the producers count on zeroing the tariffs for the supply of raw materials. This refers to products not produced in India. This is mainly about nickel .
To date, certain anti-dumping measures are in place in the country. They affect cold rolled stainless rolls. Their width is from 600 to 1250 mm. The supplier is the EU countries, Taiwan, Thailand, South Korea and South Africa. The amount of duties is 4,58 - 57,39%. Also, duties affect some of the names of hot-rolled stainless steel. Manufacturers are Korea, China, Malaysia. The level will rise from 108 to 316 USD / ton. However, the restrictions do not have a particularly significant effect. According to domestic manufacturers, they easily bypass the established restrictions. At the same time, the established minimum cost for certain types of steel products is not affected by stainless steel.
Representatives of IndianStainlessSteelDevelopmentAssociation are considering the situation. Competition, created by foreign suppliers, leads to a drop in the level of capacity utilization. National companies are capable of producing about 3.5 million tons of stainless products annually. However, now this level is lowered, showing approximately 50%. At the same time, imports of stainless steel continue to grow. In the 2014-2015 fiscal year, they reached 550,000 tons. At the same time last year, the figures were 370000 tons. The largest supplier of stainless steel - China. Its share in the total supply of stainless steel is about 50%. About 75% of purchases are cold- rolled stainless steel .
One should also take into account the continued growth in the output of national products. Relative to 2015, it can be 7%. In 2015, India alone has achieved growth in production. The rest of the world's leading manufacturers showed a decline in results. The growth of the metallurgical industry is observed against the background of new investment programs. Investments are made in infrastructure projects. Plans are under preparation for the construction of ports, power stations, railways and so on. Presumably in 2016, the mill will produce more than 95.8 million tons of steel.
View all news
Our consultant will save your time!

Nicholas
sales department
+38 (050) 369-66-30