News
24 February 2016
VSMPO-Avisma is increasing supplies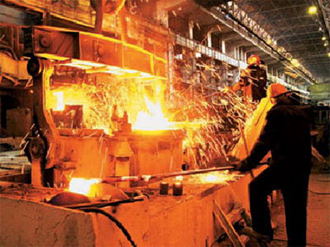 VSMPO-Avisma has new tasks and targets for 2016. As its representatives informed, it is planned to increase the volume of supplies for medical needs. The explanation was provided by Oleg Leder, who is deputy general director for marketing and sales. According to him, the global titanium market is in constant growth. The annual expansion is about 4-8%. To date, the sector consumes about 4000 tons of titanium . Of this volume, the corporation supplies about 25% of the products.
By the way, for VSMPO-Avisma this sector is still quite new. The development of the medical market for the corporation began only 4 years ago. Over the past time, the corporation has entered into significant long-term contracts with medical consumers. Many countries were covered in this process. Among the consumers of the products are corporations Zimmer, Biomet, Johnson & Johnson, DePuy and other companies. However, the development of the sector does not seem to be a particularly difficult task for the corporation. Of course, the requirements for medical titanium are quite severe. Certification of the material indicates the need for high purity. But there is no need for any unique properties, unlike aircraft engines.
The other day VSMPO-Avisma Corporation resumed work in the pipe welding shop. The work was stopped last summer. The reason was the absence of orders. In connection with the closure of the shop, the employees were distributed to other working points. To date, orders have been formed until July this year. In accordance with the schedule of work, the shop will produce 65 tons of products a month. The customer of the pipe production is the Leningrad Metal Plant. He is a member of the Power Machines Group. The plant is focused on the development of turbines, auxiliary equipment, which is used by nuclear and thermal power plants. The contract between VSMPO-Avisma and the plant involves the supply of 286 tons of welded products.
Shop number 16VSMPO also plans to increase the volume of products. For this purpose, a creep annealing plant is installed on its territory. By means of the equipment, the plates whose dimensions amount to 1400 × 5000 mm will be annealed. The thickness of the products will reach up to 200 mm. Installation of metal structures of the installation began in November last year. Now the lining is being arranged. To create the inside of the furnace, 6 types of refractory material are required.
View all news
Our consultant will save your time!

Alexander
sales department
+38 (063) 073-44-92