News
23 March 2016
The effect of protective duties in India is planned to be extended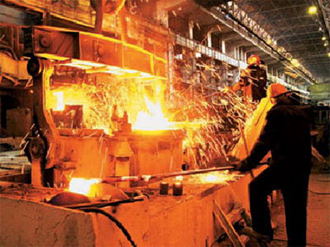 India's Directorate-General for Market Protection recommends that the government extend protective duties. They affect hot rolled coil products. The fees were fixed in September last year. The validity period was 200 days. Thus, the validity period should end in September 2018. The General Directorate stressed that the import of these products into the country causes significant damage. National producers speak of the material losses caused by Chinese and Russian products. It was she who became the main reason for the fall in profits in 2015-2016 fiscal year.
Taking into account the recommendations, the amount of the available protective fees, amounting to 20%, will remain until 09.2016. Further, the rates can be gradually lowered. The decline, which is made every 6 months, will amount to 18%, 15%, 10% in stages. When antidumping duties affecting hot-rolled steel are introduced, protective duties will be reduced. To date, the country has a minimum import cost of hot-rolled coils. It is 445 USD / tonne CIF. In this case, the effect of minimum import prices should end in the autumn of 2016. It should also be taken into account that importers are actively looking for loopholes, bypassing the established limit.
The Department of Commerce of America is no less actively investigating cases of dumping. The other day, preliminary decisions on the investigation of hot-rolled steel were announced. The suppliers were Australian, Japanese, Korean, Turkish, Brazilian, English and Dutch producers. As a result of investigations, the largest import duties were imposed on goods from the UK. The list of entrepreneurs included Tata Steel UK Ltd, the amount of duties imposed on it was 49.05%. The Dutch division of the company imposed a duty of 5.07%. However, the rest of the suppliers of the Netherlands suffered the same fate. Australian suppliers have to pay a duty at the level of 23.25% of the supply of hot-rolled products. On Usiminas from Brazil imposed a preliminary anti-dumping duties. They amounted to 34.28%. Other Brazilian suppliers will pay 33.91%. Let's look at the anti-dumping duties for NipponSteel & SumitomoMetalCorporation and JFESteelCorporation. Japanese companies will pay 11.29% and 6.79% respectively on deliveries. Other Japanese suppliers will pay 10.24%. POSCO and Hyundai Steel Company from South Korea will pay duties in the amount of 7.33% and 3.97%. For the Turkish exporters, the duties will be 5.24-7.07%.
View all news
Our consultant will save your time!

Alexey
sales department
+38 (093) 727-19-11