News
25 March 2016
"Electrozinc" will send over 400 million RUB for repairs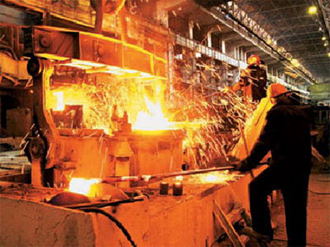 The Electrozinc plant is an enterprise of the UMMC metallurgical complex. In 2016 the plant plans to send over 400 million RUB for repair, modernization and purchase of equipment. Sergei Kulaev, who is the chief mechanic of the enterprise, commented on the situation. During operation, the equipment is subject to wear and tear. In this regard, the main purpose of repairmen is its maintenance at the proper level. For maintenance of working capacity of the process equipment scheduled and preventive repairs are provided. Annual capital repairs are carried out in the workshops of auxiliary and main production facilities of the plant. Also, maintenance duties are included in the duties of repairmen.
Repair work aimed at restoring and maintaining the fixed assets at the proper level is necessary. They allow to avoid technical failures, failures of equipment. Thus, unplanned downtime is excluded, and the reliability of the enterprise's operation increases. Typically, overhaul provides for the debugging of some units of the main equipment. The current repair and maintenance affects all units in the enterprise. In 2015, more than 1,000 repair processes were carried out at Electrozinc. Dozens of units of equipment that failed were replaced. Technological nodes during maintenance were equipped with new devices and mechanisms. Last year, the work plan provided for the overhaul of two short-drum furnaces. They are related to lead production. The induction furnace, located on the electrolyte section, underwent major overhaul. The gas-blow compressor of the sulfuric acid shop was debugged.
A considerable number of preventive processes occurred at the electrolytic shop. However, the most responsible part of the repair work can safely be called sulfuric acid production. It is in this shop that the burning gas is recycled. Taking into account the specificity of the activity of the sulfuric acid section, the basic measures were taken during the stop repair. The irrigation system of the final absorbent entered the list of equipment that was repaired. Heat exchanger No. 10, gas flue system and other objects were also repaired. The main work was carried out by the staff of the guild services. Contractor organizations were involved in the case of specific and more complex processes.
In the current year, "Electrozinc" has planned a major overhaul in relation to 14 objects of the main process equipment.
View all news
Our consultant will save your time!

Nicholas
sales department
+38 (050) 369-66-30