News
1 March 2016
KAZ Minerals unveiled its results for 2015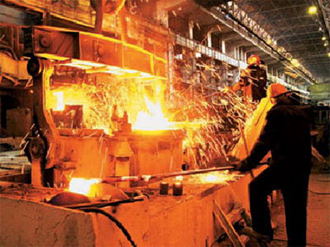 Among the achievements of 2015, the implementation of growth projects occupies a special place. These are the copper deposits of Aktogay and Bozshakol in Kazakhstan. In mid-December 2015 start-up procedures at the Bozshakol mill began. In February 2016, GOK produced a start-up batch of copper concentrate. The volume of all the ore produced at Bozshakol includes 70,000 ounces of gold, 469,000 ounces of silver. It is planned to process and implement this by-products. In accordance with the established schedules, the Bozshakol mill will produce 45-65 thousand tons of cathode copper . The first export of Bozshakol concentrate is planned for March.
Capital expenditures for construction at the end of 2015 amounted to 1.88 billion USD. The costs in the current year are expected to reach 270 million USD. Accordingly, in general, capital expenditures will amount to about 2.15 billion USD. The previously planned amount was higher by USD 50 million.
At the beginning of December last year, copper cathode production began. The raw material for production was the oxidized ore of Aktogayskoe GOK. In the last days of the year, cathode copper production reached 0.4 thousand tons. Presumably this year the annual production capacity of the complex will reach 15,000 tons of copper cathode. Receipt and processing of raw materials will be carried out for 11 years. The construction of an enrichment plant focused on the processing of sulphide ore continues. According to the plan, the production of copper concentrate from this raw material will be in 2017. In the development of Aktogaya at the end of 2015, KAZ Minerals invested about 1.32 billion USD. It is assumed that this year the capital expenditures will reach 280 million USD. At the same time, the previously calculated budget for the changes will not undergo, remaining at the level of 2.3 billion USD.
The development of the third project of the KAZ Minerals Group continues. Exploration drilling is carried out at the Koksai field. It involves obtaining geotechnical, geological, hydrogeological information. Last year, 8 million USD was invested in the exploration of Koksa. In the current year, capital expenditures are estimated to be about 5 million USD.
In 2016, the volume of cathode copper production based on the results of KAZ Minerals planning will be 130-155 thousand tons. Of this volume, the part will be at the Bozymchak and Vostoktsvetmet GOK. It will be about 70-75 thousand tons.
View all news
Our consultant will save your time!

Alexander
sales department
+38 (063) 073-44-92