News
9 March 2016
Copper wires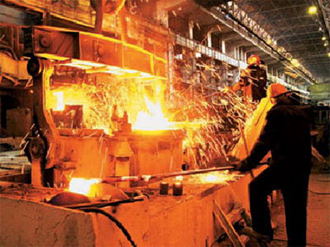 About 50% of all extracted copper is sent to the production of electrical wires and cables. Copper wires are widely used for power generation. Also with their help, its transmission is carried out, power is distributed. The products find application in telecommunication systems, in electrical equipment. In the copper sector, it is the electrical wiring that is the most important element. The most demanded cable VVG Ekomplex, it is widely used for both indoor and outdoor conditions. A special feature of the cable is the isolation of each individual core from copper inside a common shell. It is in turn made of PVC-plastic. If we consider the cable VVGng, the presence of halogen components is noted. They are included in the insulating coating and prevent possible combustion. In the case when the insulating layer of the VVGng-ls cable ignites, the formation of smoke and gas is almost completely absent.
Conductivity of copper is high enough, which makes it an international standard. It is in relation to this metal that all other conductors are evaluated. Consider wires made of copper and used in the construction sector. The conductivity rating is 100% IACS. When they are made, insulation is not so important. The wire can be installed in smaller channels than in the case of conductors with low conductivity. An example is an aluminum wire. The electrical conductivity of such products is lower. Hence, a large cross-sectional area. In comparison with copper wire, it is 1.6 times higher.
Given the difference in cost , repeated attempts were made to replace the copper material with aluminum. At the same time, the construction sector of most countries quickly abandoned this practice. The reason was a rapid weakening of aluminum compounds. This was due to the slow creep inherent in light metal. Plus, high specific resistivity and thermal energy of metal oxidation at the joints were added. As for copper wires, the joints formed by them do not cause corrosion or creep. The problem is also the impossibility of combining aluminum and copper cables. With such a combination, the risk of galvanic reaction is high.
Given all of the above, copper will continue to hold onto the position of the prevailing material. However, some manufacturers prefer copper alloys. Today they are widely used in the defense, aerospace and automotive sectors.
View all news
Our consultant will save your time!

Nicholas
sales department
+38 (050) 369-66-30