News
15 March 2016
The demand for stainless steel is gradually increasing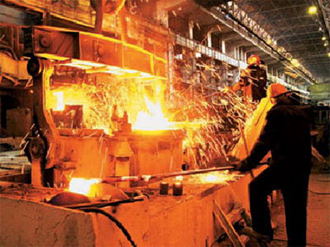 Experts suggest that in 2016, world demand for stainless steel will be 38 million tons. In 2017, the figure will increase to 39.2 million tons. The estimated global consumption will show an average annual growth of 3% from 2016 to 2019. Such a forecast was issued by the Finnish company Outokumpu in the annual report for the previous year. The company is focused on the production of stainless steel .
In 2015, the global consumption of stainless steel amounted to 37.7 million tons. At the same time, in comparison with 2014, the growth was only 2%. In 2014, the level of world demand for stainless steel was 37.1 million tons. Especially noticeable growth slowdown was in China, USA. The result was a weakened growth in demand last year relative to previous years. Some end users have reduced the use of stainless steel . The decrease in consumption was noted in the chemical, energy and petrochemical industries. It amounted to about 2%, given the decline in the cost of oil. The automotive, medical and transport sectors were more stable. They increased consumption by 3% in 2015 relative to 2014.
It is expected growth in the consumption sectors of medical, household goods, as well as infrastructure projects. Annual growth, according to experts, will reach 4% in 2016-2019. The use of stainless products will increase the heavy and automotive industry. The increase in indicators will be 1% and 3%, respectively. The energy, chemical and petrochemical industry will not demonstrate growth in this period.
In 2015, the volume of stainless steel supplies from Outokumpu amounted to 2.381 million tons. In the European market, the company's share was about 30% of stainless cold-rolled steel. The global indicator of 2015 was about 8%.
In general, at the end of 2015, sales of steel products fell sharply to a 10-year low. A similar result was noted against the background of China's high exports. The result was a glut of supplies of steel products. There was also a sharp drop in the value of transactions on a global scale. Representatives of the MEPS believe that at the moment the decline in steel prices has stopped. However, for a turning point the time has not yet come. There is a slight increase in sales. It is worth believing that Chinese manufacturers will continue to increase exports. Its cost will remain very low.
View all news
Our consultant will save your time!

Vitaliy
sales department
+38 (095) 209-60-73