News
7 March 2016
A holy place is never empty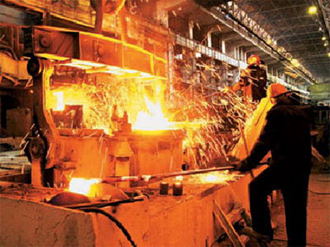 For some companies, the introduction of anti-dumping duties is very much at hand. Take at least the Taiwanese steel company, China Steel. Its representatives talk about the benefits of tentative fees in the US. They affected cold-rolled coil products from a number of countries. The list of victims included the Chinese companies. Due to Chinese and other manufacturers, China Steel will increase its own supplies. Similar Taiwanese products are about to pour into the American market. The company has already revised and adjusted the existing sales structures. Now they are inclined to engage in more vigorous activities towards American consumers.
Deliveries of cold-rolled steel to the US market will be carried out by the Vietnamese branch of China Steel. This is the joint venture CSC Sumikin Vietnam. His second founder is the Japanese company Sumitomo Metal Industries. The company has one more calculation. It is assumed that national producers of cold-rolled steel will increase purchases of hot-rolled coils. We are talking about the companies Sheng Yu Steel and Yieh Phui. The increase is expected on the background of expanding supplies to American customers.
US customs statistics provided the January 2016 data. In accordance with them during this period, the laurels of the leading exporter belonged to Vietnam. The share of Vietnam accounted for more than 22% of imported cold-rolled products. Out of 151.1 thousand tons this amount was 33.5 thousand tons. And 3 thousand tons of supplies came directly from Taiwan.
Preliminary fees have been fixed since March 1 by the US Department of Commerce. They affected the import of cold-rolled coil products from 7 countries. The highest level was determined for suppliers from China. The amount of duties for them reaches 265.79%. On goods from Japan imposed duty at a rate of 71.35%. Brazilian products are taxed at a rate of 38.93%. Indian producers will pay 6.78%. The lowest level of anti-dumping duties is intended for Korean representatives. Hyundai Steel will pay 2.17% of the supply. Taxes for other Korean companies will be from 4.53% to 6.85%. Among the British representatives the lowest percentage of the Caparo Precision Strip. The rate is 5.79%. In other companies it ranges from 28.03% to 31.39%. Anti-dumping duties for Severstal are set at 12.62%. Novolipetsk Steel will pay 16.89%. The rates for the remaining metallurgical companies in Russia will be 14.76%.
View all news
Our consultant will save your time!

Nicholas
sales department
+38 (050) 369-66-30