News
15 March 2016
Vietnam introduced additional protective duties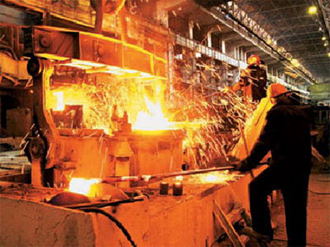 The Vietnamese Ministry of Industry and Trade announced the introduction of protective additional fees. Their action will last from March 22, 2016 to October 7 , 2016 . The introduction of duties will affect the imported steel rod and billet. For semi-finished products the tariff mark will reach the level of 23.3%. The tariff for finished rolled products will be 14.2%. The duties will not affect the steel products supplied by the ASEAN countries. Also on the list of exceptions are other developing countries. Obligatory condition - according to the results of 2015, their share should account for less than 3% of imported steel. Chinese procurement of procurement will be subject to protective duties. The same measure will be applied to products from the CIS.
These measures were taken to maintain integrated domestic steel producers. Representatives of Vietnamese companies received numerous complaints. They concerned the decline in profits amid a sharp increase in imported volumes of inexpensive semi-finished products. In 2015, the import of blanks to the country reached 1.89 million tons. In 2014, the volume of imports reached 592,000 tons. The most part of doubtful production falls on the PRC. National producers increased the production of steel by only 5-10%.
In 2015, imported bar quantities reached 1028 million tons. This indicator exceeds the result of 2014 by 47%. At the same time, the production of long products by national companies increased by 15-25%. The comparison was made in 2014. In accordance with the data provided, it can be concluded that there is a significant increase in the volume of supplies. Vietnamese metallurgists are counting on temporary duties. During this period, they expect to compose anti-dumping suits. They will be directed against competing foreign companies. It is necessary to gather evidence pointing to harming national producers with imported supplies.
However, not all Vietnamese manufacturers supported the introduction of protective measures regarding harvesting. The reason is that they are willing to use purchased semi-finished products. In the future it is from them that the long products are produced. The imposition of restrictions will increase the cost of procurement. The result will be a decrease in the profitability of companies. Apparently, this is the outcome that manufacturers expect. It is unlikely that Vietnam will refuse to import semi-finished products in the near future.
View all news
Our consultant will save your time!

Nicholas
sales department
+38 (050) 369-66-30