News
20 March 2016
VSMPO-Avisma continues to modernize production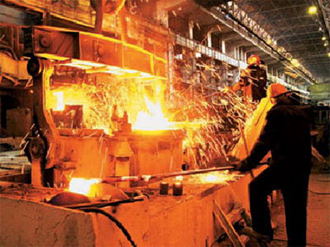 The situation that has developed in the titanium enterprise is of great interest to the government of the Sverdlovsk region. Prospects for development were discussed between Denis Pasler and Mikhail Voevodin, general director of VSMPO-Avisma. As M. Voevodin said, the company continues to modernize production processes. To date, the implementation of an investment project. It is aimed at creating a ring-rolling complex. Its construction was launched by the corporation in 2013. It is expected that in August this year the complex will be put into operation. Investments invested in the project amounted to over 4 billion RUB.
The production of rolling rings for a titanium corporation is not an unrecognized process. The production of this product was previously made through the use of old equipment. However, the needs of the developing national aircraft industry are constantly expanding. Hence the emergence of new requirements for the titanium industry sector. Both the nomenclature and qualitative characteristics of the products are changing.
The modern ring mill will open up new opportunities for the corporation. In particular, it will make it possible to produce complex profile titanium rings of large diameter - 3500 mm. At the same time, the weight of the products will be much lower. Such parameters will guarantee the highest level of strength. These characteristics are very in demand in the aerospace and energy sectors. The launch of the new complex will provide one more opportunity. It is a question of ring billets intended for punching disks. The material of production is heat- resistant nickel alloys. New products are needed for manufacturing turbine disks in aircraft engines.
Also, the corporation continues to increase export volumes of forgings and forgings. This product is considered the most labor-intensive. At the same time, the corporate profit remains at the level of 2015. However, the number of orders from Russian consumers decreased. Last year, deliveries to the national market amounted to 11,000 tons of titanium . In 2016, the orders of the corporation amounted to 8,000 tons - at least for the time being. Despite the decrease in orders from Russian consumers, VSMPO-Avisma's revenues will not suffer. The difference will be compensated for by increasing export volumes. It is assumed that the supply of forgings, forgings and stamping products with machining will grow.
View all news
Our consultant will save your time!

Nicholas
sales department
+38 (050) 369-66-30