News
6 April 2016
European Commission launched an investigation against the Belarusian armature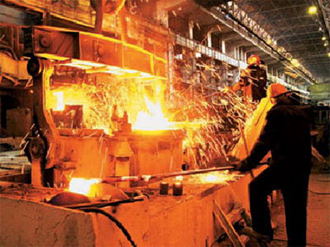 The European Commission initiated another anti-dumping investigation. This time, it is carried out with regard to the imported Belarusian armature. The statement of claim was filed in mid-February 2016. The complaint was presented by the European metallurgical association Eurofer. At the same time, she acted as a representative of regional companies. Their share in the aggregate accounts for more than 25% of the armature production in the EU.
According to the complaint, the complaint is based on an increase in the amount of reinforcement supplied by Belarus. As a result, the share of domestic producers in the European market is declining. Also there is a drop in the cost of production. According to the assessment of the European Commission, the complaint is true. The Belarusian Metallurgical Plant is the only national manufacturer of fittings. In 2015, about 500,000 tons of products were sent to European countries. In 2014, the volume of supplies to the European market was 240,000 tons. In 2013, the level of supply was 145,000 tons. As reported by Belarusian media, the plant produced supplies to 31 countries in Europe. Basically, consumers of Belarusian products were Poland, Germany, the Baltic countries.
The European Union does not recognize Belarus as a country with an existing market economy. Accordingly, the principle of analogy will be used in the investigation. This approach is fraught with numerous abuses. According to the EC, the comparison will be made on the basis of the cost of producing reinforcement in America and South Africa. Even in an approximate comparison, there is a difference between Belarus and these countries. It is to be expected that the anti-dumping duty will be very high. The next leading supplier of products in 2015 was China. The volume of Chinese reinforcement in 2015 reached a mark of about 440,000 tons. Accordingly, an antidumping investigation was carried out. At the same time, the size of the antidumping preliminary fee reached only 13%. The PRC does not apply to countries with a market economy.
The investigation against the Belarusian armature will continue for about 15 months. The appointment of preliminary fees will be made not later than 9 months from the beginning of the procedure. Accordingly, the results will be announced at the end of this year. High antidumping duties on the valve will have a negative impact on the positions of the Belarusian Metallurgical Plant.
View all news
Our consultant will save your time!

Nicholas
sales department
+38 (050) 369-66-30