News
13 April 2016
Copper can be equated to precious metals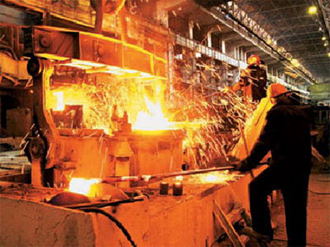 The modern market of non-ferrous metals can safely equate copper with precious metals. Leaders of the metallurgical sector do not doubt for a moment this statement. That's the company Glencore and Anglo American are quite capable of selling coal or iron ore assets. However, they do not plan to sell copper assets, no matter how the situation develops. Which is not surprising, given the forecasts of analysts. It is expected that by the end of the current decade, the global market will observe a copper deficit. The impending shortage of red metal is associated with a decline in investment in copper projects. Rio Tinto Group is one of the leaders in the mining and metals industry. Representatives of the company announced who will become the next executive director. The place of the "chief" will be occupied by the head of the unit supervising copper , which indicates the importance of the metal.
BHP Billiton also has a red metal price, as indicated by the additional investment. Investments in the copper sector amounted to 10 billion USD. At the same time, the volume of capital expenditures was reduced and dividends were reduced. Anglo American is categorically against the sale of copper mines. Its refusal is motivated by the fact that such deposits are global assets. It is on them that the copper strategy is built. The fact that credit ratings have fallen, the excessive debt burden is to blame.
The cost of transactions with respect to acquisitions and mergers in the copper sector amounted to 3.1 billion USD last year. Over the past five years, this indicator is minimal. Such data was provided by Bloomberg. Information was also published by Ernst & Young. In accordance with them, in 2015 only 27 transactions were concluded. At the same time 38 deals were concluded in the coal sector. 117 deals were made by gold mining companies. Such a low level is probably based on a lack of market funds. According to market participants, there is no shortage of negotiations. At the same time, there are practically no real deals. The thing is that the buyers and sellers of price expectations do not find a common denominator.
Manufacturers of copper expect a jump in the value of metal in the current year. Its price has risen 19% against the January lows. Quarterly growth is observed for the first time in almost the last two years. Metallurgists rely on copper. It will enable companies to improve their economic situation, taking into account the reduction in metal consumption.
View all news
Our consultant will save your time!

Alexey
sales department
+38 (093) 727-19-11