News
11 April 2016
The implementation of the Tomtor project is suspended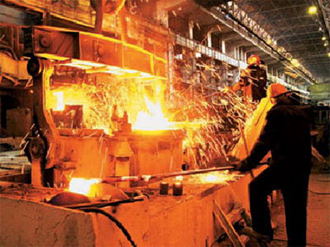 Nikolay Pokhilenko informed about the suspension of the development of the Tomtor deposit of the REM. He is the director of the Institute of Geology and Mineralogy of the SB RAS. The very deposit of rare-earth metals is located in Yakutia, the Republic of Sakha. The reason for the stop is the lack of funds required for the implementation of the project. The development of the field will require an average of about 70 billion RUB at current prices. This amount is necessary for the implementation of the project to process 100,000 tons of ore. Investments in this amount will be sufficient to fully meet the requirements of the RF industry. It would also be possible to realize supplies of rare earth metals abroad. The organization of such plans by approximate calculations can take up to five years.
Previously, it was assumed that Vnesheconombank would supply the necessary investments for the implementation of the project. However, to date, the bank has a number of difficulties due to the imposition of certain sanctions. As a result, the development of the field was forcedly suspended. However, Nikolai Pokhilenko is confident that soon the project will be resumed.
A little earlier Rostelekh JV and ITT Triark Meinmung managed to win a tender allowing the development of the Buranny area. To date, research is being carried out on the Southern and Northern sections. The reconnaissance work is carried out, assets are specified. The mineral composition of raw materials is also studied. The development of technological regulations for the processing of complex ores is being carried out. It is considered the extraction of useful components from them. The Institute of Chemistry and Chemical Technology of the SB RAS is responsible for this stage. In the region, it is planned to create a center for the enrichment of rare-earth metals . The volume of production of pure metals will be about 2-10 thousand tons.
Today, the Tomtor deposit is considered to be one of the largest deposits of rare earth metals in the world. Its area is 250 square kilometers. Forecast resources indicate the maintenance of 154 million tons of ore. Niobium oxides in it are 6.71%, scandium 0.048%, yttrium 0.6%, terbium 9.53%. The area of ​​the Buranny area is 12.4 square kilometers. The license for its exploration, production was obtained by Triark Mining in the summer of 2014. The license is valid until 2034. Processing of raw materials of the Tomtor field will be carried out at a hydrometallurgical plant, planned for construction. The launch of the company in Krasnokamensk will take place in 2021, its capacity will reach 150,000 tons.
View all news
Our consultant will save your time!

Nicholas
sales department
+38 (050) 369-66-30