News
3 April 2016
UMMC will continue to optimize enterprises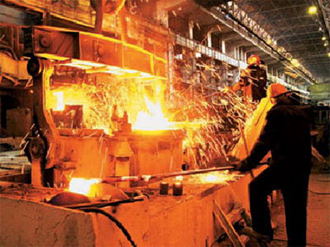 In late March, UMMC - the Ural Mining and Metallurgical Company - announced further plans. They affect the optimization of enterprises in the Vladimir region.
The company "Electrocable" plans investments at the level of over 0.5 billion RUB. They will be brought into production in the period from 2016 to 2020. In particular, investments are planned to increase the production of power cables. The voltage of the product is 6-110 kW, the sector of application is energy. Also in the company's plans is the creation of spunbond production. For the regions of Russia this is a unique experience. It is supposed to improve the production of control cables, control and ship cables. The capacity to produce fire-resistant cables will be expanded. Successful implementation of the project is the amount of mandatory budgetary allocations. At the same time, the project will enable the creation of additional high-tech work points.
Partial dispatch of Kolchugtsvetmet employees is planned for the new workplaces of the production sites being created. The revision of jobs is related to the planned reduction in production volumes. Decrease in production will take place at the Kolchugino non-ferrous metals plant in the first half of this year. This step is justified by the fall in the cost of non-ferrous base metals and a decrease in demand.
Personnel will be redirected by a specially created service. Its function is to facilitate the employment process on the basis of the personnel department of enterprises. It is planned to consider the data of each of the employees of Kolchugtsvetmet, taking into account their preferences. Evaluation will be carried out in accordance with the bank of vacancies of "Electrocable". If necessary, in addition to the transfer, retraining of specialists will be organized. A change of workplaces will be carried out on a voluntary basis. Representatives of trade unions will take an active part in the process. The requirements of labor legislation will be fully observed.
In addition to the vacancies offered by Electrocable, proposals will be considered from other enterprises, both in the Vladimir region and neighboring regions. The new service works in conjunction with the Department of Labor and Employment in the Vladimir region. Also, the interaction is maintained with the Kolchugino Employment Center. Management of the effectiveness of the service is going to manage the UMMC.
View all news
Our consultant will save your time!

Alexander
sales department
+38 (063) 073-44-92