News
10 May 2016
What is most important for Vietnam is fish or metal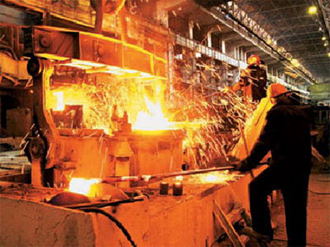 Passions have been boiling in Vietnam for several weeks. A serious scale scandal is connected with the losses borne by the aqua farms. Their length on the coast is about 200 km. Now there is a massive loss of fish and other marine life. This is a very tangible blow to the country's economy. Annually from export of seafood Vietnam receives about 7 billion USD. Jobs in this industry are tens of thousands. It is claimed that the loss of fish is associated with the activities of the Formosa Steel Tinh Steel Corp. Some media argue that the fault of all toxic wastes, trapped in seawater. There was a leak as a result of the breakthrough of the branch pipe. The first case of death of the inhabitants of the marine farm, located near the plant, occurred in early April.
However, representatives of the Ministry of Environmental Protection of the country speak about the absence of any violations. During the investigation, there was no convincing connection between the accident and the death of the fish. However, exposure to harmful substances as a consequence of human activity remains among the main versions.
For the management of the metallurgical plant, the incident was a serious problem. It was built by the Taiwanese group Formosa Plastics. A contribution to the process was made by the metallurgical company China Steel. One representative of Formosa Plastics said that Vietnam needs to decide what is most important for the country. You should choose either fishing, or the construction of the metallurgical industry. Formosa Ha Tinh Steel plans in June to start operating the first blast furnace. Its capacity is 4 million tons of products per year. The plant will become the first producer of hot rolled coil products in the country. The second furnace is expected to be launched in 2020. The output of the metal processing plant will increase to 7.5 million tons of products per year. Within the framework of the project six stoves are planned to be built. Their combined capacity will amount to 22 million tons annually. It also provides for the construction of a power station and a seaport. The cost of only the first two stages will be about 10.6 billion USD. As for the creation of jobs, in 2020 their number will be about 30,000 people. In this case, both the combine and associated facilities are taken into account.
Operation of the plant will reduce the cost of purchasing hot-rolled products from importers. At the same time, sending food for export brings a large part of the income. That is why the issues of ecology are so important.
View all news
Our consultant will save your time!

Vitaliy
sales department
+38 (095) 209-60-73