News
10 May 2016
Jindal Steel & Power will sell TPPs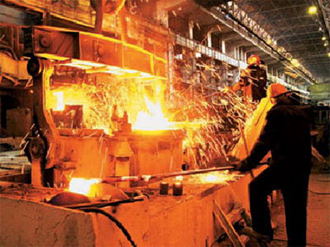 Metallurgical Indian company Jindal Steel & Power will sell TPP. The installed capacity of the station is 1000 MW. Located TPP in the state of Chhattisgarh. What is interesting, the buyer will be the company JSW Energy. Its owner is Sijjang Jindal. There is a very close relationship between him and the owner of Jindal Steel & Power. They are siblings. However, relatives are related, and the deal is a deal. Its value was 40 billion rupees. In equivalent, this is about 600 million USD. At the same time, the price may increase to 65 billion rupees. This will amount to 980 million USD. But for this JSPL until June 2018, it is necessary to ensure the uninterrupted supply of coal for the power plant. It also deals with long-term contracts for the sale of electricity. Both experts consider these items to be quite achievable.
According to the general director of JSPL, the amount received after the sale of TPPs will help to reduce the level of debt. By the end of March 2015, the company's debt amounted to over 6.9 billion USD. This indicator is higher than the level of market capitalization more than seven times. In addition, the company continues to be in loss for the seventh consecutive quarter. Such financial condition of the company does not cease to alarm creditors. The largest of these is the State Bank of India, a state representative. As the general director of the company said, consideration is now being given to the possibilities of selling other assets. These are metallurgical and mining assets. Their sale will partially pay off the debts of Jindal Steel & Power. It is assumed that in this way it will be possible to get about 450 million USD. Other energy capacities of the company will also be sold. They will be about 2400 MW. The specialists voiced the main reason why the company incurs losses. These are significant interest payments, which reach over 115 million USD a quarter-quarterly.
To date, Jindal Steel & Power includes not only factories and power plants. This is the Jindal Shadeed metal works in Oman. JSPL also owns coal mines located in Mozambique, South Africa and Australia. In the first quarter of this year, the company produced 1.44 million tonnes of steel. This result is 44% higher than in the previous quarter. Growth was achieved thanks to the launch of new production capacities in Oman. It is possible that JSPL will again be profitable. However, this will not happen until 2017.
View all news
Our consultant will save your time!

Nicholas
sales department
+38 (050) 369-66-30