News
1 May 2016
As the May holidays in Russia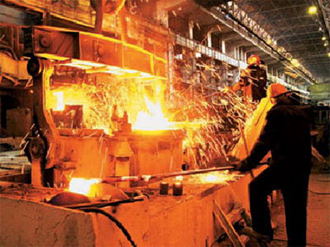 Despite the fact that it was America that was named the birthplace of May Day, Russia celebrated this date no less than on a large scale. Of course, at present, few people remember that this date appeared as a result of workers' protest against the injustice of society. After all, the events began in the distant 1886. In tsarist Russia for a long time, the working people masked protests rallies for May Day and folk festivities. The first slogans were seen on one of these demonstrations only in 1901. And only in 1917, after the October Revolution, military parades and demonstrations began to be held completely openly.
The annual celebration in Russia was at first "mandatory". It was hard to imagine the May festivities without banners and flags, slogans and portraits of the leaders. On such marches left labor collectives. The forefathers of production were honored to take part in the Moscow parade. Initially, the state holiday had a pronounced political orientation. Socialist appeals were written on the banners. Until now, many remember the famous "World. Work. May "and" All power to the Soviets ". Over time, solemn appeals were replaced by colorful greeting posters, although parades and marches remained in the festive program. They were broadcast by TV channels and covered by the media. By tradition, the main demonstration took place in Moscow on Red Square. Gradually, the political color of the holiday almost completely disappeared. Mayevka turned into a form of family recreation, although today the streets are decorated with national flags, balls and flowers. Today the First of May is happily celebrated not only by the working people, the entire population of Russia actively joins them. The solemnly laid table became an obligatory attribute of the celebration.
The last May Day demonstration in Russia was held in 1990. Of course, the state holiday of this scale has not been abolished, but it is not celebrated on such a scale as before. May Day has turned into a pleasant day, which many families prefer to spend in nature. Initially, the holiday was called the International Workers' Day of Workers of All Countries. In 1992, the name of the celebration changed in Russia. Now it is called the Holiday of Spring and Labor. Regardless of the name, the older generation still remembers the holiday story. The first of May will forever remain the Day of unity of the working class.
View all news
Our consultant will save your time!

Nicholas
sales department
+38 (050) 369-66-30