News
5 May 2016
China solves the problem of employment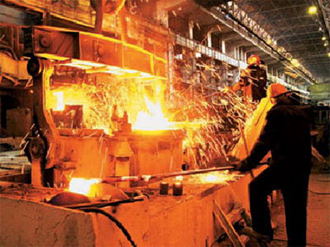 In China, a joint program was announced promising employment of employees. It includes those workers who suffered in connection with the closure of coal and metallurgical enterprises. The development of the program was carried out by state agencies and the National Commission for Development and Reform. The list of developers also includes the Ministry of Human Resources and Social Security. It is assumed that the number of people who lost their jobs in five years will reach about 1.8 million.
Miners and metallurgists can receive free trainings and training courses with the help of the created program. Assistance in employment is also envisaged. At the same time, there is the possibility of mastering new specialties. The program includes the definition of state support wishing to create their own business. Its function is to ensure early retirement. Public financing will be provided to certain companies. It is necessary that they organize new working places for the lost employees. The development of new types of goods will be taken into account. Also, an assessment will be made of the expansion of the sales market, domestic and foreign.
From the side of the Central Government, the project invests 100 billion yuan. At the rate for today it is approximately 15.4 billion USD. At the same time, local authorities must provide assistance on their part. The provincial administrative authorities will be responsible for assistance with relocation. This is necessary if the unemployed employee moves to the region with jobs. The development of the program indicates the seriousness of the intentions of the PRC government. Excess production capacity will gradually decline.
Worldsteel provides data on companies that reduce excess capacity. So, the company Maanshan Iron & Steel plans to withdraw 20% of the steel production capacity. The process will take about three years. In 2014, the Chinese company took the ninth position for the production of metal. At the same time, the company is going to expand export operations. Now part of the overseas sales is about 10-15%. In the range will increase the proportion of goods with high added value . Presumably by 2020, projects for the modernization of production lines will be completed. Some Western experts are confident in the further closure of excess capacity.
View all news
Our consultant will save your time!

Vitaliy
sales department
+38 (095) 209-60-73