News
24 May 2016
The US has approved the size of the dumping difference between Chinese and Japanese supplies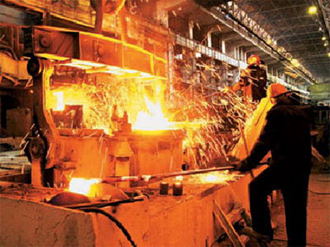 The US Department of Commerce set the final size of the dumping margin. We are talking about the supply of cold rolled products of Japanese and Chinese manufacturers. An investigation into the situation was launched in August last year. According to the results of the investigation, the indicator reaches 265.79% for Chinese producers. The size of the difference for Japanese companies is 71.35%. Also, the US Department of Commerce established a final compensation fee. It affects the cold-rolled steel production of China and is 256.44%. In general, the imported volumes of products will be taxed at the level of 522.23%.
The Ministry of Commerce reported on the reluctance of Chinese and Japanese metallurgists to support the investigation. For this reason, when determining the dumping and compensation margin, indirect data were used. Also, the installation of fees was made earlier than other countries. The US Department of Commerce is going to publish data on Russia, Brazil, India, Britain and Korea. The information will be published on July 13 this year. For Russian cold-rolled products, the preliminary dumping margin was determined in February 2016. She fell in the interval of 12.62-16.89%.
The International Trade Commission will take a decision on June 30, 2016. It will set the final fees for Chinese and Japanese products. Representatives of the Ministry of Trade say there are "critical circumstances". The result can be a retrospective nature of duties. The final level of fees for the remaining suppliers will be known on August 29 this year.
According to statistics, the volume of cold-rolled products imported to America reached its maximum level in 2014. Of the seven countries that became objects of investigation, 1.52 million tons of products were supplied to America. At the same time, China accounted for 792.3 thousand tons. The cost of deliveries amounted to 518.3 million USD. Supplies from Japan reached the level of 130.7 thousand tons. Their cost was 142.3 million USD. In 2015, the volume of Chinese imported cold-rolled products decreased. The cost of Chinese imports last year was 272.3 million USD, Japanese 138.6 million USD.
The decision of the US authorities caused a negative reaction from the PRC. They talked about the use of illegal methods in conducting an anti-dumping and countervailing investigation. Also, according to the PRC, the WTO principles were violated. The PRC plans to file a complaint with the WTO. At the same time, representatives of China recognize that it is problematic to urge the US to implement international laws.
View all news
Our consultant will save your time!

Nicholas
sales department
+38 (050) 369-66-30