News
2 May 2016
US Steel: Complaints must be original!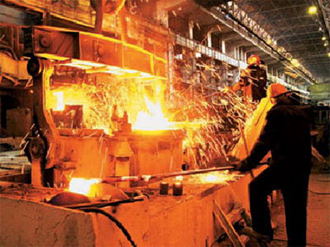 Representatives of metallurgical corporation US Steel it is difficult to reproach in stereotypic thinking. The International Trade Commission had to consider the original complaint. Its result can be a complete ban on the supply of alloyed and carbon steel in China. The suit indicates the need to initiate an investigation. Article of US trade legislation, according to which the company requires its holding - 337th. In accordance with it, domestic manufacturers are protected from theft of intellectual property.
Whom accuses the American corporation? Violators of order, according to its representatives, were the Chinese military. It is assumed that they have hacked a number of certain servers. In addition to US Steel, Allegheny Technologies, Alcoa, Westinghouse were affected. Also in the list of victims is the United Steelworkers union. The purpose of the hacking was the abduction of technical and commercial secrets. According to the allegations of the hackers, the results of long-term studies were stolen. They affected the development of new high-strength steels. According to US Steel, new steel is already produced in China using stolen techniques. By the way, the federal indictment filed in 2014. However, the case did not reach the court. Based on the lawsuit in 2014, US Steel accuses metallurgical companies of the PRC, having compiled a considerable list. Shandong Iron & Steel Group, Anshan Iron and Steel Group, Hebei Iron & Steel Group were among the most visited. Unkind word and their American distributors are remembered. The complaint mentions the abduction of trade secrets, price collusion, falsified product certification. Forgery of certificates allows to bypass compensatory and antidumping duties established in the territory of the USA.
This 337 article appears in various proceedings is not so rare. National producers turn to it every now and then, when it comes to foreign supplies. However, it was used only once for steel products. It was in 1978. Then the American companies made a claim against suppliers of stainless pipes from Japan. The trial ended in favor of national producers. 11 Japanese companies were instructed to stop illegal practices. If the US Steel now stands its own position, it is possible to ban the importation of any steel goods into the country. The main condition in this case - their production using "stolen technology." And it is the defendants who will prove that the goods were manufactured without violations of Article 337.
View all news
Our consultant will save your time!

Nicholas
sales department
+38 (050) 369-66-30