News
16 May 2016
Will the work of the metallurgical enterprises of the PRC resume?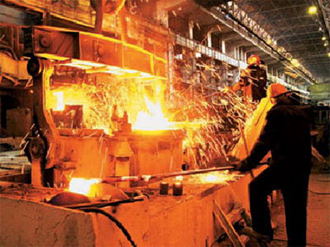 In China, there is a sharp jump in the cost of steel products. However, this factor should not affect the process of stopping the excess capacity of the national metallurgical sector. This was reported by representatives of the agency Reuters. With this, they refer to Zhao Changxin, the representative of NDRC. True, quotes have already changed their meaning. In late April, their growth was 60-70% relative to the beginning of 2016. However, now the decline already reaches about 25%. As Zhao Changxin reported, the increase in value in March and April is short-term. The rise in prices was observed as a result of the active activity of the construction sector. There was also speculative activity and replenishment of stocks in warehouses. At the same time, the basic supply-demand ratio has changed insignificantly. Quotations continue to decline.
The rise in steel prices has led to quite expected consequences. Many Chinese companies, whose activities were stopped in 2015-2016, have resumed their work. Not long ago, representatives of the company Anning Yongchang Steel announced their intention to continue the production of wire rod. The plant of this company was stopped in the summer of 2013. At the same time, its production capacity is 1 million tons of produced goods annually. At the end of May this year, the start of operation of the largest blast furnace of the plant is planned. According to Zhao Changxing, this case and similar ones arise against the backdrop of market factors. As for enterprises that closed in accordance with the decision of the authorities, their activities will not be renewed. The state will continue to implement the already existing plan. It assumes the annual closure of 100-150 million tons of steel production capacity. The plan will be implemented for five years. To date, pilot programs are beginning to be put in place. They are aimed at organizing the process of stopping unprofitable enterprises. The closure will affect companies whose debts are quite high.
At present, the US and European countries are exerting growing pressure on the PRC. The requirements relate to an accelerated reduction in output and exports of steel. Representatives of one of the leading Chinese groups Hebei Iron & Steel Group told about the reduction of steelmaking capacities. Until the end of this year, the decline in production will be 5.02 million tons. It is also expected to reduce the production of pig iron by 2.6 million tons per year.
View all news
Our consultant will save your time!

Nicholas
sales department
+38 (050) 369-66-30