News
7 June 2016
Electrozinc completed scheduled repairs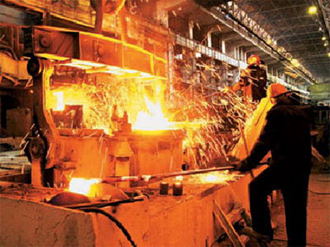 Elektrozink is a member of the UMMC metallurgical complex. In the company's weltzceh, the planned repair of velcewicz No. 5 was completed. The operation of the equipment has already begun. Its main purpose is the processing of zinc- containing secondary materials. Weltzceh is included in the chain of the main production shops of Electrozinc. It is here that the extraction of zinc , which remains after leaching in the zinc cake, takes place. The production process is carried out by means of five velcepidas. In total, their daily production capacity is about 420 tons of products. Each furnace includes a casing, a rotation mechanism, a commodity clinker and ancillary mechanisms. Zinc oxide is produced in furnaces, producing sublimation of metal from industrial waste.
According to the head of the shop, Tamerlane Acheyeva repairs veletspeci are planned. They are produced every six months. This frequency is associated with the need to replace bricks. Stones located between the hopper and the middle of the furnace are exposed to elevated temperatures. The planned repair of the No. 5 furnace was started at the end of April. The initial stage was the dismantling of worn lining. For the new finish, the company acquired 140 tons of refractory and refractory bricks. After knocking out the worn out masonry with the active participation of the diggers and welders, preparatory work began. The work of welders consisted in the manufacture of metal fasteners. This is a preliminary stage of preparing the formwork for a new lining. The next step is the welding of the fasteners to the case of the velcepidi.
Making the formwork step is necessary. It is this that serves as a powerful fixer for the masonry. The furnace itself is "scrolled" during the lining process. It is the reliability and quality of the fasteners practically all the repair depends. Fasteners include a set of nuts and pins, prepared in advance by the repair and mechanical shop Electrozinc. The formwork was prepared in a few days. Simultaneously, in the repair furnace, the clinker flushing chute was replaced. Also, sub-banding plates were changed. Partial repair of flues, a loading ring has been made.
The lining of the lining became the longest and most complex stage. The process lasted for ten days. The end of the lining was on May 12, then the oven was dried and gradually warmed up. Then, at idle, the parameters were processed. After that, the unit started operating. The cost of repairs was about 4 million RUB.
View all news
Our consultant will save your time!

Novel
sales department
+38 (097) 882-77-91