News
27 June 2016
Who buys the metallurgical plant Ilva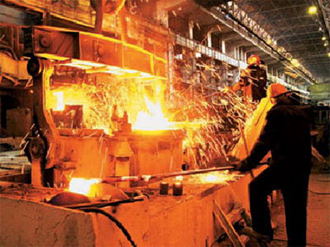 On the last day of June, applications for the purchase of Italian metallurgical plant Ilva will be completed. The enterprise was nationalized in 2013. Such a decision was made, with the aim of saving the plant from ruin and closure. In early 2016 the plant was proposed for privatization. It is assumed that the final will be the two most powerful candidates. One of them is the alliance of ArcelorMittal and Marcegaglia corporations. The main thrust of the national company Marcegaglia is the production of pipes and rolled sheet products. Their opponents will be the consortium of the Turkish Group Erdemir and the private Italian company Arvedi. Prada, Turkish representatives previously showed interest in the sole purchase of the Ilva plant. For this reason, being a member of the community, they are not yet sure of their own participation.
Arvedi also managed to get multiple support. The company relies on the assistance of the state development bank Cassa Depositi e Prestiti. Support is also expected from the holding company Delfin. It is this company that owns the assets management of Leonardo Del Vecchio. The Italian entrepreneur is the second largest state in the country. The main asset of the entrepreneur is Luxottica. On the world stage, it is one of the recognized leaders in the production of optical glass. At the same time, according to Milan Finanza, Leonardo Del Vecchio plans to purchase 20% of Ilva. The share of Cassa Depositi e Prestiti will be 35%. Eventually the combine will continue to supervise the state. From the rest of the package, the bulk will be transferred to Erdemir. It is this group that will be responsible for the operational management of production. It is possible that the Turkish side will finally refuse to become members of the consortium. In this case, the plant will be divided into three parts. As a result, Ilva will remain the property of the Italian side.
The Italian press claims that the preference will be given to the alliance of Erdemir and Arvedi. At present, there are no production assets in the EU from the Turkish corporation. According to expectations, the corporation will be interested in further development of the enterprise. ArcelorMittal claims an 85% stake in Ilva. In this case, the corporation owns a number of enterprises in the ES. Some were closed by the corporation to optimize the structure.
As for Ilva, its annual production capacity reaches 12 million tons. However, in the near future, production, apparently, will have to be reduced to 6 million tons per year. This step is necessary to reduce the burden on the environment.
View all news
Our consultant will save your time!

Nicholas
sales department
+38 (050) 369-66-30