News
19 June 2016
VSMPO-Avisma completed another technical audit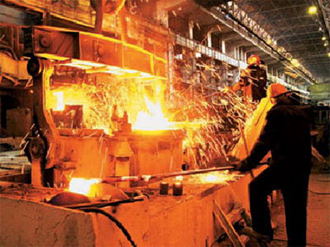 Within a few days, a technical audit took place in the territory of VSMPO-Avisma. It was conducted with respect to titanium pipe products intended for capacitors produced by Kudankulam NPP. The work of the commission was held in shop number 30. The composition consisted of representatives of three companies at once. From Indian customers, specialist Ikeel Peter Mandro. The assembly and delivery of the condenser will be handled by Atomstroyexport and Power Machines. Companies were detached for audit of their specialists.
Peter Mandro remained satisfied with the work done by VSMPO-Avisma. According to him, all 286 tons of titanium pipes will be used for production . They are designed for the production of capacitors. Condensers will be used for the third and fourth power units of Kudankulam. The products produced by Avisma meet the technical requirements. They were signed by the Indian side and the "Power Machines".
Yuri Myagkov, who is the head of KTB welded pipes company, spoke about the work of experts. They studied the method of production. Particular attention was paid to the control points. Previously, they were listed in the previously agreed quality plan. The list includes welding parameters, strip, calibration and pipe welding line. At the same time, the inspectors showed interest even in relation to the measurement of rolls. For his part, the representative of the company "Power Machines" was pleased with the calibration and calibration of measuring instruments. They fully complied with the norms. Positively Grigory Osipov also assessed the working conditions.
Russia actively promotes the construction of the Kudankulam NPP. The capacity of the first power unit is 1000 megawatts. In India, it was launched in 2014. A total of six power units are expected. The very first contract with India was signed by VSMPO-Avisma in the 1990s. From that time on, cooperation continues on mutually beneficial terms.
Another project in which VSMPO-Avisma took part was the creation of the MS-21 aircraft. Roll-out of the first model took place on 08.06.2016 . The venue of the action is the Irkutsk Aviation Plant. Titanium Russian company was engaged in the manufacture of plates, rods, profiles, forgings, sheets and stamping. The blanks were intended for sheathing, doors, chassis, pylons, tail units, engines and other parts.
View all news
Our consultant will save your time!

Nicholas
sales department
+38 (050) 369-66-30