News
23 June 2016
Norilsk Nickel will continue to cooperate in BASF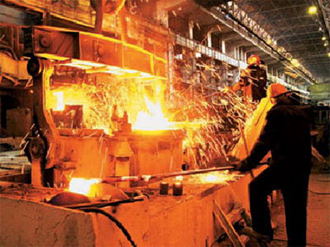 MMC Norilsk Nickel has long and firmly held the position of the largest nickel producer. BASF also occupies a leading place in the world chemical sector. Recently, the companies informed the public of their intention to continue mutually beneficial cooperation. It concerns the exchange of ideas, information, covering promising business directions. Companies, leading in their own industries, understand the importance of creating innovative methods. New technologies will be used for the benefit of the consumer. It also takes into account the need to use the best environmental protection of the surrounding world.
Representatives of the companies, Harald Schwager and Andrei Bugrov, confirmed further cooperation. BASF and Norilsk Nickel have considerable experience working together. And this is an excellent example of achieving mutually beneficial goals, taking into account the interests of consumers. Andrey Bugrov is the senior vice-president of the Russian company. According to him, Norilsk Nickel is more than serious about cooperation with BASF. She is the recognized leader in the development of industrial applications of elements of the platinum group. BASF Catalysts is the main consumer of Norilsk Nickel's palladium and platinum products. Elements of the platinum group BASF Catalysts actively uses in the manufacture of catalytic converters for cars. They are necessary to preserve the purity of the air. Chemical catalysts are also produced on the basis of platinum group metals.
In addition to concluding mutually beneficial agreements, Norilsk Nickel does not forget about the closure of the Nickel Plant. This step the company is taking to further develop. The stop of the enterprise in Norilsk will allow to advance in realization of the program of the producer of precious metals. It is aimed at reducing emissions of harmful substances by Norilsk Nickel's enterprises. Now the company has started further implementation of environmental plans. There is an intensive preparation for the construction of the Sernoe project. It is sold at Nadezhda Metallurgical Plant. The project goal is to reduce the total emissions of the Polar Division of sulfur dioxide.
In the past few years, Norilsk Nickel has made considerable progress. To date, the company continues to modernize production. The changes imply an improvement in the environmental situation in the regions where the company is present. The modernization program is planned until 2025.
View all news
Our consultant will save your time!

Nicholas
sales department
+38 (050) 369-66-30